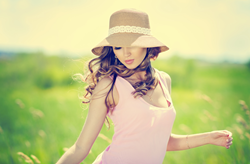 Bellevue, WA (PRWEB) September 15, 2014
Breast augmentation surgeries are often the subject of debate in our society. Speculations are made regarding who is getting breast augmentation procedures and why. At times hurtful accusations may be posed toward women that have chosen this procedure. In other instances, women are celebrated for taking control of their bodies and their body-image.
In this insightful and frank article from Dr. Bryan McIntosh of Seattle, WA, the three most common reasons for breast augmentation surgeries given are discussed. His many years of experience have shown him that most women seek breast augmentation to rectify legitimate concerns and embarrassment about their bodies.
The article discusses the condition of micromastia, in which young women's breasts do not develop fully or at all. Women that suffer from this condition often appear to suffer from self-consciousness and lack of confidence in themselves, and especially in their romantic relationships. Many of these young women choose to treat this condition by getting breast implants.
Another common reason for the breast augmentation surgery is to treat asymmetrical breasts. Regarding this, Dr. McIntosh remarks, "This relatively common and embarrassing condition can range in its severity. One breast may be a D-cup while the other is a B, or the difference may be as small as a half cup different in size. While that may not sound like much, it can actually be very noticeable, especially in swimwear or lingerie."
Women that are considering a breast augmentation surgery can learn more about the process, procedure, how to prepare, the cost of a breast augmentation surgery, and the expected recovery in Dr. McIntosh's recently released "Ultimate Guide to the Breast Augmentation Procedure"
About Dr. Bryan McIntosh
Dr. Bryan McIntosh, of the Greater Seattle area, is a certified plastic surgeon. He is a respected member of the American Plastic Surgeon Association. He greatly enjoys his work, which he considers fulfilling and energizing. He specializes in reconstructive surgeries for cancer and trauma victims. He resides and practices in Bellevue, WA.
Dr. Bryan McIntosh
12301 NE 10th Place, Suite 100
Bellevue, WA 98005
Phone: (425) 318-7565