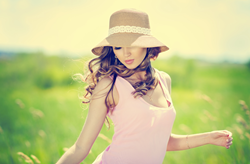 Why be one of the hundreds of people that continue living with low self-esteem and self-conscious thoughts?
Bellevue, WA (PRWEB) November 11, 2014
"Experiencing concerns about one's appearance is normal," Dr. Bryan assures his readers, "But why leave it at that? Why be one of the hundreds of thousands each year that choose to continue living with low self-esteem and self-conscious thoughts?"
As an experienced and skilled cosmetic surgeon, Dr. Bryan McIntosh makes it his priority to help individuals desiring physical changes to their appearance make an informed decision.
His eBook, "What To Expect From Cosmetic Surgery: Breast Augmentation" was released in an effort to help women interested in the breast augmentation procedure understand the surgery and know what to expect the day of the procedure as well as through the recovery period.
Chapter one of the eBook begins by explaining how a patient should prepare for the procedure. Topics covered include choosing a quality cosmetic surgeon, understanding the risks involved, information regarding insurance coverage, and payment plan options to make the procedure affordable for anyone who would desire to enhance their appearance.
The second chapter walks the reader through the procedure itself, ensuring that the potential patient understands the surgical details and has the appropriate expectations.
Finally, the last chapter explains what to expect during the recovery period following a breast augmentation procedure. Not only that, but it also helps potential patients understand how to prepare for the recovery period before the day of the surgery.
To download this valuable resource on Breast Augmentation, visit: http://www.yourseattleplasticsurgery.com/breast-augmentation-ebook/
About Dr. Bryan McIntosh
Dr. Bryan McIntosh, of the Greater Seattle area, is a certified plastic surgeon. He is a respected member of the American Plastic Surgeon Association. He greatly enjoys his work, which he considers fulfilling and energizing. He specializes in reconstructive surgeries for cancer and trauma victims. He resides and practices in Bellevue, WA.
Dr. Bryan McIntosh
12301 NE 10th Place, Suite 100
Bellevue, WA 98005
Phone: (425) 318-7565
http://www.yourseattleplasticsurgery.com/