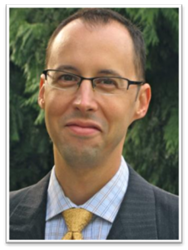 Seattle, WA (PRWEB) January 17, 2014
Mastectomies can often feel devastating to a woman and her family. Breast reconstruction options are a viable way for these breast cancer survivors to regain confidence and wholeness following the ravages of surgery, radiation and chemo. In response to this, Dr. Bryan McIntosh, a well known plastic surgeon in the Pacific Northwest, has recently released an article detailing what he feels are some of the best options for a full and healthy recovery for these women. Click here to read the entire article.
The article explains that while some mastectomies are able to save the skin, allowing for a breast implant immediately following the removal of the cancerous tissue, the majority of mastectomies remove the entire breast. Such a drastic procedure certainly has long term emotional effects. The article notes that many breast cancer survivors indicate that this emotional trauma was much mitigated once they were able to have a full breast reconstruction. But what are the best options?
Dr. Bryan McIntosh suggests for most women the use of tissue expanders to slowly stretch the surrounding tissue, both skin and muscle, to make room for a permanent implant. Tissue expanders may be put into place immediately following the mastectomy, and slowly filled with an injectable saline over a period of several months. Once the desired breast size is reached, a second surgery will remove the expanders and place into the pocket the permanent implant of silicone or saline. Within the article, Dr. Bryan discusses the benefits and drawbacks of these options, and suggests which he feels is best.
The plastic surgeon also states that he is developing an article regarding the final stage of a full breast reconstruction--nipple reconstruction and tattooing. "This is an important last step for many women," he affirms "I feel that getting more information out there about this process will help women make informed decisions about reconstructive surgeries."
Dr. Bryan McIntosh
12301 NE 10th Place, Suite 100
Bellevue, WA 98005
Phone: (425) 318-7565
http://www.yourseattleplasticsurgery.com/