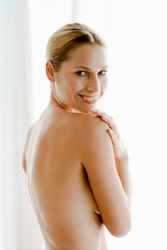 No amount of fame and money is able to prevent the development of breast cancer.
Seattle, WA (PRWEB) May 06, 2014
Women that have undergone single or double mastectomies often feel confused and overwhelmed when faced with the option for breast reconstructive surgeries. Dr. Bryan McIntosh specializes in providing care for such women, offering them his services as a skilled and nationally renowned breast reconstructive surgeon.
For a free consultation on reconstructive surgery contact Dr. Bryan here: http://www.yourseattleplasticsurgery.com/contact/
He states, "Women that have been diagnosed with breast cancer will often feel alone, isolated, and less of a woman having lost what she feels is a piece of her femininity. But this couldn't be further from the truth!"
The article regarding celebrity breast reconstruction offers a peek into the lives of the rich and famous, pointing out that it isn't just ordinary women that suffer from breast cancer and mastectomies. As Dr. McIntosh points out, "No amount of fame and money is able to prevent the development of breast cancer."
To help inspire women that are struggling with finding their identity post-cancer, Dr. Bryan's article highlights 10 famous and influential celebrities that have also undergone single or double mastectomies and subsequent reconstructive surgeries.
Actresses and icons such as Angelina Jolie, Cynthia Nixon, and Sharon Osbourne make the list, and even musicians Anastasia and Kylie Minogue are mentioned. These ladies chose to use their health condition and resulting recovery as a way to inspire women across the nation to engage in regular mammograms and routine examinations, as well as becoming advocates for breast reconstruction following mastectomies.
Breast reconstruction surgeries, including implants and nipple tattooing are increasingly common choices for women that have undergone single or double mastectomies. Dr. McIntosh's expertise and caring manner has allowed him to serve many women on their journey to recovery and wholeness.
About Dr. Bryan McIntosh
Dr. Bryan McIntosh, of the Greater Seattle area, is a certified plastic surgeon. He is a respected member of the American Plastic Surgeon Association. He greatly enjoys his work, which he considers fulfilling and energizing. He specializes in reconstructive surgeries for cancer and trauma victims. He resides and practices in Bellevue, WA.
Dr. Bryan McIntosh
12301 NE 10th Place, Suite 100
Bellevue, WA 98005
Phone: (425) 318-7565