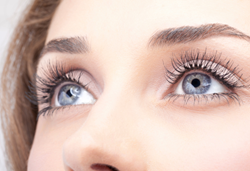 Bellevue, WA (PRWEB) November 18, 2014
Gathering information about a considered action or procedure is the first step to assessing whether or not it is a right choice. At least, this is what Dr. Bryan McIntosh believes when it comes to his patients. He has provided his patients with an array of eBook guides and blog posts about his various cosmetic procedures, in an effort to dispel fears, temper unrealistic expectations, and provide a wealth of information about each procedure.
In view of this, anyone considering plastic surgery to correct or modify their eyelids (also known as blepharoplasty) should download Dr. Bryan McIntosh's latest eBook guide to the blepharoplasty surgery. This free download provides patients and those considering the surgery with a full array of information regarding topics such as how to prepare for the surgery, what to expect during and after the surgery as they recover, and any possible risks that can arise.
"The eyelid surgery, called blepharoplasty, can be used to correct genetic disorders that involve the eyelids, or it can be a tool to restore age and youth to the faces of those whose skin is beginning to lose its elasticity," says Dr. McIntosh.
To learn more about Dr. Bryan McIntosh and his services in the Seattle and Bellevue areas, follow this link to his website to learn more: http://www.yourseattleplasticsurgery.com/
"Our clients are often a little intimidated when they first hear about eyelid surgery," Dr. Bryan says, "Understandably, some of them fear that the surgery would affect their vision and others are concerned about visible scars. The reality is, eyelid surgery is one of the safest and most dramatically impactful for our patients."
Dr. McIntosh's eBook addresses other commonly held and unfounded fears surrounding the blepharoplasty surgery. He assures patients that it is one of the quickest and safest cosmetic procedures, with one of the highest success rates. Patients having the surgery for both cosmetic and medical reasons are regularly amazed and overwhelmed with the success of their results.
These eBooks can be used for those who are already committed to a surgery date, for information for those just beginning research on the procedure, or as additional information and guidance for families who have a member seeking a cosmetic surgery. If an individual is considering this cosmetic procedure, they may be assured that they'll glean more valuable information from this eBook.
About Dr. Bryan McIntosh
Dr. Bryan McIntosh, of the Greater Seattle area, is a certified plastic surgeon. He is a respected member of the American Plastic Surgeon Association. He greatly enjoys his work, which he considers fulfilling and energizing. He specializes in reconstructive surgeries for cancer and trauma victims. He resides and practices in Bellevue, WA.
Dr. Bryan McIntosh
12301 NE 10th Place, Suite 100
Bellevue, WA 98005
Phone: (425) 318-7565
http://www.yourseattleplasticsurgery.com/