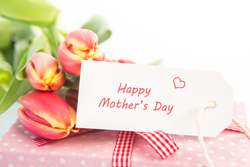 Mothers can save $2,000 on the 'Mother of All Makeovers' this May, which includes a tummy tuck, breast surgery, botox injections, and more!
Bellevue, WA (PRWEB) May 08, 2015
The Mother's Day special going on in Dr. Bryan McIntosh's Bellevue office offers mom's unprecedented savings on a special celebratory package they've dubbed the 'Mother of All Makeovers'. This makeover includes a breast augmentation, breast lift, or breast reduction (as appropriate to each woman), a tummy tuck, a Medi-Spa Facial, and 50 units of Botox for both the Mom and the gift-giver.
Dr. Bryan McIntosh explains his incredible Mother's Day sale in this way — "We all love our precious little angels, but let's face it—childbirth is not kind to any mother's body! It's time to reverse the negative effects that pregnancy and childbirth have inflicted on your body, and reclaim that pre-pregnancy figure and appearance you once had."
Dr. McIntosh's 'Mother of All Makeovers' offers mothers over $2,000 worth of savings on their new and improved version of a 'mommy makeover'. Additionally, Dr. McIntosh bucks off tradition and allows the celebration of motherhood to extend to not only all the mothers in Bellevue and Seattle, but also to their gift-giver. Part of the Mother's Day gifting includes 100 units of Botox — 50 for Mom and 50 for whoever has chosen to give this extremely special gift — and Botox is definitely not a 'ladies only' club.
For those interested in learning more about the 'Mother of All Makeovers', follow this link to Dr. Bryan McIntosh's website to learn more or to schedule an appointment. Dr. McIntosh is also available for free consultations with anyone interested in the mommy makeover.
About Dr. Bryan McIntosh
Dr. Bryan McIntosh, of the Greater Seattle area, is a plastic surgeon. He greatly enjoys his work, which he considers fulfilling and energizing. He also does reconstructive surgeries for cancer and trauma victims. He practices in Bellevue, WA.
Dr. Bryan McIntosh
+1 425-420-2663
Email office(at)drbryanmcintosh(dot)com
Address
12301 NE 10th Pl, Ste 101, Bellevue, WA 98005