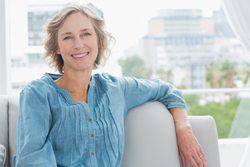 "Your age shows on your neck perhaps more than on any other place of your body," explains Dr. Bryan McIntosh
Seattle, WA (PRWEB) March 17, 2014
"Your age shows on your neck perhaps more than on any other place of your body," explains Dr. Bryan McIntosh in a recent article entitled, "How To Take Years Off Your Face: The Neck Lift." While it's tempting to fret most about one's face, a neck lift can rejuvenate a person's features, causing the individual to look decades younger.
Dr. Bryan McIntosh explains that the sagging "turkey wattle" generally begins to appear when we're in our forties. Other conditions that can be treated by a neck lift include excess fat, loose or sagging skin around the neck, and vertical bands of neck muscles.
The article indicates that the turkey wattle is caused by the aging of the neck muscle called the platysma. Over time this muscle begins to droop, but the surgeon can tighten the muscle and remove excess tissue, causing the skin to appear tight and young.
According to the post, not all neck lift procedures are invasive. For instance, the most common procedure is an amalgam of liposuction and surgery. Liposuction is often used to remove excess fat from the area around the chin. In some cases, if the turkey wattle's sag hasn't developed as much, botox injections can be used as rather than invasive surgery.
In conclusion, the article discusses a potential patient's expectations. For example, the procedure can take between 1-4 hours, the time span being completely dependent on the degree of desired surgical attention. A friend or family member must be present to assist the patient for the first 24 hours, and recovery takes between 10-14 days.
Contact Dr. Bryan McIntosh with any questions or schedule a free consultation. He would be happy to help individuals achieve their ideal body image and look decades younger.
About Dr. Bryan McIntosh
Dr. Bryan McIntosh, of the Greater Seattle area, is a certified plastic surgeon. He is a respected member of the American Plastic Surgeon Association. He greatly enjoys his work, which he considers fulfilling and energizing. He specializes in reconstructive surgeries for cancer and trauma victims. He resides and practices in Bellevue, WA.
Dr. Bryan McIntosh
12301 NE 10th Place, Suite 100
Bellevue, WA 98005
Phone: (425) 318-7565
http://www.yourseattleplasticsurgery.com/