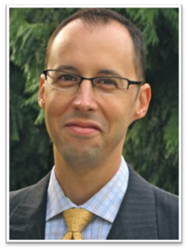 Bellevue, WA (PRWEB) December 18, 2013
While there are dozens of plastic surgeons in Washington State with a variety of practice philosophies, Dr. Bryan McIntosh stands out from the rest. He was recently voted the top plastic surgeon in Washington State by Healthtap.com, a site that profiles over 1.2 million U.S. doctors each year. Dr. Bryan McIntosh is consistently ranked among the best surgeons nationwide for specialties like breast surgery or reconstruction. Recently, Dr. Bryan was interviewed for the Bellevue, Washington-based magazine called The Points Living, specifically in the December issue. Although the article is generally only available to subscribers, Dr. Bryan McIntosh has made it available to all on his Facebook page, which can be found here.
In the article, Dr. Bryan was asked questions such as "What makes your practice philosophy different from other plastic surgery practices?" and "Do you see many men in your office?" His answers are down to earth and personal. In answer to the first question, he states that he always tries to answer his questions in a real, honest manner that helps patients keep realistic expectations.
Dr. Bryan McIntosh was also asked if his practice would be providing any holiday specials. He replied by saying his practice would be offering a "customer appreciation special for the month of December." The various discounts will be available through his Facebook page, and coincide with the 12 days of Christmas.
When asked what his favorite procedure was, he answered that it was the tummy tuck, because it is such a transformational experience for women: "Women transform from being discouraged and feeling unattractive to being tight, flat and radiant again." He mentions that another one of his favorite operations is breast augmentation, once again due to the boosted confidence and transformational experience his patients receive.
Other questions discuss the various innovations in the plastic surgery industry, as well as the rapid change of technology. To learn more about Dr. Bryan McIntosh, visit his website by clicking here.
Dr. Bryan McIntosh
Puget Sound Plastic Surgical Group
12301 NE 10th Place, Suite 100
Bellevue, WA 98005
Phone: (425) 420-2663