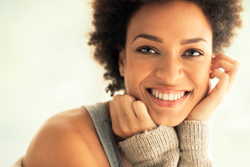 At the 'Real Women, Real Stories' event, women from all over the Pacific Northwest can get real answer to their questions from real women in a fun, casual setting.
Seattle, WA (PRWEB) April 12, 2015
On Thursday, April 30th, Dr. Bryan McIntosh is hosting an exciting event at his Bellevue office called, "Real Women, Real Stories." This event will feature real patients from Dr. McIntosh's practice discussing their experiences with plastic surgery procedures, such as breast augmentation, tummy tuck, facelifts, and more.
"I wanted to offer women a chance to see into the reality of cosmetic surgery procedures here in Seattle, showing them that it can be the safe, affordable solution that they've been looking for," says Dr. McIntosh.
While enjoying desserts and drinks, the audience will be able to ask questions, see before and after photos, and have a chance to win free giveaways and thousands of dollars worth in raffle prizes.
While this is an open event for any ladies in the Seattle area, there is limited space available. Those women that are interested in attending should call now to reserve their seat. Contact Dr. McIntosh by calling his office directly at (425) 409-6262 to RSVP.
"Many women considering a cosmetic surgery procedure have questions and concerns that they sometimes aren't always able to express," Dr. McIntosh says, "I've found that these women are able to really open up when speaking to another woman who has had the procedure they are considering."
Dr. McIntosh is a well-known surgeon in the Seattle area. Voted by HealthTap to be the #1 Plastic Surgeon in Washington State for 2013, Dr. McIntosh is well-known as a professional, reliable, and caring plastic surgeon with extensive experience in his field. Attendees will also have the chance to schedule a free consultation with Dr. McIntosh.
The 'Real Women, Real Stories' event is one that should not be missed by anyone interested in learning more about cosmetic surgery in Bellevue, WA. Confirm your seat now!
About Dr. Bryan McIntosh
Dr. Bryan McIntosh, of the Greater Seattle area, is a plastic surgeon. He greatly enjoys his work, which he considers fulfilling and energizing. He specializes in reconstructive surgeries for cancer and trauma victims. He practices in Bellevue, WA.
Dr. Bryan McIntosh
+1 425-420-2663
Email office(at)drbryanmcintosh(dot)com
Address
12301 NE 10th Pl, Ste 101, Bellevue, WA 98005