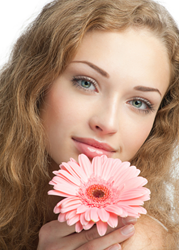 Give the gift of petal soft skin to yourself or to your loved one this spring with our 'Petal Soft Skin' facial treatment.
Bellevue, WA (PRWEB) April 10, 2015
Residents of Bellevue and Seattle that are hoping to look their best over spring break or simply need a little beauty rejuvenation can save $30 on Dr. Bryan McIntosh's unique PCA's Oxygenating Skin Treatment. To claim this special offer, click here or call Dr. Bryan McIntosh's office at (425) 321-2643.
"Intensely hydrate your skin this April for luxuriously petal soft skin in May. Activate, exfoliate, detoxify and oxygenate your hibernating, winter skin for a jump-start into Spring softness with PCA's Oxygenating Treatment," says Dr. Bryan McIntosh.
Dr. McIntosh is a well-regarded cosmetic surgeon who has been practicing in Bellevue, WA for over four years years. One of his passions is to help his patients achieve a greater sense of confidence in their appearance, whether through cosmetic surgeries such as eyelid surgery, male breast reduction, or aesthetic skin treatments, such as dermarollering, facials, and skin resurfacing. This new special, 'Petal Soft Skin' is a medical facial treatment specifically developed to help his Seattle and Bellevue patients keep their skin healthy, glowing, and vibrant.
Those who sign up for the April special will also receive a complimentary consultation. During this session, each patient will have a thorough assessment of his or her skin performed by Dr. McIntosh's medical aesthetician. This invaluable consultation helps patients to get the most out of their treatments, and keep their skin looking young, and healthy for many years to come.
Learn more about Dr. Bryan McIntosh's Aesthetic Skin Treatments: http://www.drbryanmcintosh.com/aesthetic-skin-treatments/
About Dr. Bryan McIntosh
Dr. Bryan McIntosh, of the Greater Seattle area, is a plastic surgeon. He greatly enjoys his work, which he considers fulfilling and energizing. He specializes in reconstructive surgeries for cancer and trauma victims. He practices in Bellevue, WA.
Dr. Bryan McIntosh
+1 4254202663
Email office(at)drbryanmcintosh(dot)com
Address
12301 NE 10th Pl, Ste 101, Bellevue, WA 98005