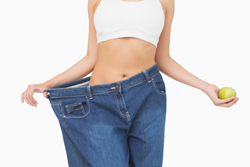 Bellevue, WA (PRWEB) September 24, 2014
"In the year 2013, the tummy tuck procedure was the sixth most common form of cosmetic surgery performed," is the opening line of Dr. Bryan McIntosh's newest article about the tummy tuck surgery. "Over 111,000 of these surgeries were performed in the United States," the article continues.
But who is getting these tummy tuck surgeries performed? And why?
Dr. Bryan McIntosh gives the top two reasons that men and women find themselves looking to cosmetic surgery, specifically abdominoplasty—excess skin and fat tissue following massive weight loss and loosened muscles and skin following pregnancies.
The article goes on to describe the indicators that suggest a tummy tuck procedure may be an excellent option, such as "curtains" of skin, prominent stretch marks, and excess tissue that refuses to respond to dieting and exercise.
To find out if you might be a good candidate for a tummy tuck procedure or to schedule a free consultation with Dr. McIntosh, go to his website: http://www.yourseattleplasticsurgery.com/
In reference to those clients that sought a tummy tuck procedure following weight loss, Dr. McIntosh says, "Having a tummy tuck following the achievement of massive weight loss has been the crossing of the final goal line for so many individuals. Everything that they've worked for can finally be seen—with nothing shadowing it."
In light of the frustrations that many feel when they've been working so hard to lose weight and take good care of their health, but are failing to see results, Dr. Bryan McIntosh says that this can cause the individual to give up.
He remarks, "It is difficult when the rest of the world can't see the results of your efforts."
About Dr. Bryan McIntosh
Dr. Bryan McIntosh, of the Greater Seattle area, is a certified plastic surgeon. He is a respected member of the American Plastic Surgeon Association. He greatly enjoys his work, which he considers fulfilling and energizing. He specializes in reconstructive surgeries for cancer and trauma victims. He resides and practices in Bellevue, WA.
Dr. Bryan McIntosh
12301 NE 10th Place, Suite 100
Bellevue, WA 98005
Phone: (425) 318-7565
http://www.yourseattleplasticsurgery.com/