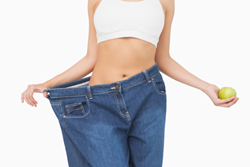 Bellevue, WA (PRWEB) November 06, 2014
Dr. Bryan McIntosh of Bellevue, WA, knows that anyone considering a cosmetic surgery should take the time to learn about the procedure so that they are able to make an informed decision. Because of this, he has released a series of eBooks on the most common cosmetic surgeries in Seattle, WA. One of these is his free eBook guide to the tummy tuck cosmetic procedure.
This eBook provides helpful tips and candid explanations of the tummy tuck surgery, including how patients should prepare their homes and bodies for for the procedure, what to expect on the day of your surgery, and how to recover well. Dr. McIntosh also discusses having realistic expectations of the surgery and how patients can help to ensure that their results are as successful as possible.
To learn more about Dr. McIntosh's practice and services, visit his website: http://www.drbryanmcintosh.com/
"The tummy tuck, or abdominoplasty procedure, has been growing enormously in popularity in recent years," says Dr. McIntosh, "And it's easy to understand why—it's a safe and affordable option for men and women that have been simply unable to rid themselves of loose or excess skin around their tummies."
Dr. McIntosh talks about the various candidates for the tummy tuck surgery and how individuals can tell if the excess weight around their middles may qualify them for the surgery. Good indicators are loose skin or fatty deposits that refuse to respond to dieting, exercise, and other forms of weight loss strategies.
Rather than experiencing ongoing concern or physical discomfort due to excess tissue around the abdomen, individuals can safely and affordably have this tissue removed, revealing the beauty beneath that they have been working so hard to achieve.
About Dr. Bryan McIntosh
Dr. Bryan McIntosh, of the Greater Seattle area, is a certified plastic surgeon. He is a respected member of the American Plastic Surgeon Association. He greatly enjoys his work, which he considers fulfilling and energizing. He specializes in reconstructive surgeries for cancer and trauma victims. He resides and practices in Bellevue, WA.
Dr. Bryan McIntosh
12301 NE 10th Place, Suite 100
Bellevue, WA 98005
Phone: (425) 318-7565