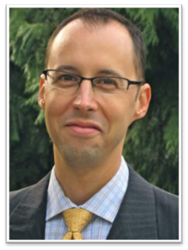 Seattle, WA (PRWEB) March 12, 2014
Dr. Bryan McIntosh, a well-known plastic surgeon of Seattle WA, knows that while some scoff at the idea of a 'mommy makeover', most mothers know the desire to regain their former beauty all too well.
"Pregnancy and delivery of a baby stretches the muscle and fascia wall of the abdomen, sometimes resulting in a sagging belly that won't go away no matter how many pushups you do." According to the Seattle surgeon, a tummy tuck is a perfectly natural desire for these women, and in some women or men who have undergone a rapid and massive weight loss, a necessary procedure.
But what is abdominoplasty or the tummy tuck surgery? Dr. Bryan's infographic answers that question first. "Abdominoplasty is a cosmetic surgical procedure to make the abdomen more firm. The surgery involves tightening the muscles and fascias of the abdominal wall as well as removing excess skin and fat from the lower and middle abdomen."
The article and infographic show the lines where the tummy tuck incisions and stitches would be, and advises of the average cost and other statistics, including facts about male tummy tucks and tummy tucks for individuals over the age of 65.
For anyone who is curious about what a tummy tuck is, and whether they may want one, they should read up on the procedure in this quick-read infographic from Dr. Bryan McIntosh.
About Dr. Bryan McIntosh
Dr. Bryan McIntosh, of the Greater Seattle area, is a certified plastic surgeon. He is a respected member of the American Plastic Surgeon Association. He greatly enjoys his work, which he considers fulfilling and energizing. He specializes in reconstructive surgeries for cancer and trauma victims. He resides and practices in Bellevue, WA.
Dr. Bryan McIntosh
12301 NE 10th Place, Suite 100
Bellevue, WA 98005
Phone: (425) 318-7565
http://www.yourseattleplasticsurgery.com/