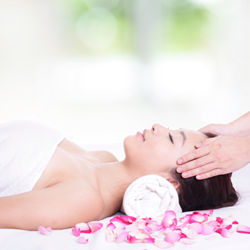 Taking care of your skin during the harsh months of winter will ensure a warm, vibrant, youthful glow for years to come.
Bellevue, WA (PRWEB) February 24, 2015
Well-known Seattle plastic surgeon, Dr. Bryan McIntosh, offers solutions to dull, dry skin in his latest article. The winter weather and dry indoor conditions can wreak havoc on the condition and appearance of skin, especially on the face and hands.
According to Dr. McIntosh, this dryness can damage the skin and increase the appearance of age. Are there solutions? Oh yes!
"The transition from hot dry air indoors to icy outdoor air rapidly dries out our skin, making it look as dull and dreary as the winter days themselves," says Dr. McIntosh. "Many women don't realize that winter is the time to take extra care of their skin, keeping it hydrated and toned so that when bright weather comes again, their skin is as radiant and glowing as if the summer sun never left at all."
Dr. McIntosh's office offers a variety of skin rejuvenating treatments. His first suggestion is a refreshing and relaxing facial. He and his aesthetician have many different type of facials to suit both genders, every skin type, and every skin condition.
Anti-aging facials as well as simple enzyme scrubs are one of their favorite ways to restore some shine and vibrancy to the face.
For those who are struggling not only with winter dryness but also the appearance of fine lines and wrinkles, Dr. McIntosh suggests a more thorough procedure. Chemical peels and dermarolling, a type of dermabrasion, are both popular, safe, and very affordable procedures that can reduce the appearance of age and lend a youthful glow back to the skin. These procedures actually help the skin to regenerate and produce more collagen so that the effects of these treatments are long-lasting and not simply a 'cover-up'.
To learn more about these simple procedures to banish winter blues, contact Dr. Bryan McIntosh by going to his website and requesting a complimentary consultation: http://www.drbryanmcintosh.com/
About Dr. Bryan McIntosh
Dr. Bryan McIntosh, of the Greater Seattle area, is a plastic surgeon. He greatly enjoys his work, which he considers fulfilling and energizing. He specializes in reconstructive surgeries for cancer and trauma victims. He practices in Bellevue, WA.
Dr. Bryan McIntosh
+1 4254202663
Email office(at)drbryanmcintosh.com
Address
12301 NE 10th Pl, Ste 101, Bellevue, WA 98005