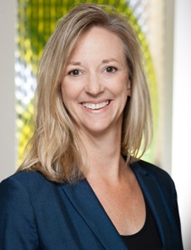 The meeting allows us to learn about new, sophisticated dental technologies and practice new methods to take even better care of every patient - Dr. Cindy Flanagan
Houston, TX (PRWEB) October 06, 2014
The dental field is ever-changing as technology brings about new techniques and products for enhanced oral care. Dr. Cindy Flanagan, DDS and her team are excited to be a part of the 2014 America's Dental Meeting where the latest innovations will be on full display. The annual meeting is hosted by the prestigious American Dental Association in an effort to bring thought leaders together and share information so that patient care is improved across the nation.
This year's America's Dental Meeting is taking place in San Antonio on October 9-14th. During those five days over 300 continuing education courses will be offered covering a wide array of skills and subjects for all dental office workers. Dr. Flanagan and her team plan to participate in numerous workshops and continuing education courses focusing on those that cover the latest dental advancements.
"The meeting allows us to learn about new, sophisticated dental technologies and practice new methods to take even better care of every patient," said Dr. Flanagan. Continuing education is vital part of Dr. Flanagan's practice and enables her team to offer a high level of patient care. The ADA America's Dental Meeting is known for offering some of the most innovative and in-depth continuing education courses in the industry that are hands-on and incorporate live-patient demonstrations.
The hands-on exhibit hall will also allow Dr. Flanagan and her team to learn more about the latest products on the market. More than 550 exhibitors take part in the event each year to showcase their products and services, provide demonstrations and offer discounts that can be passed on to patients. This is a unique opportunity for Dr. Flanagan's team to sample and compare products before deciding which ones offer patients the best value.
ABOUT THE AMERICAN DENTAL ASSOCIATION
The American Dental Association is the largest organization of its kind in the U.S. with more than 157,000 members. Since its founding in 1859, the ADA has become well known as a leader in advancing the education of dental professionals and supporting patient-centered, science-based practices. The non-profit is managed by a Board of Trustees and House of Delegates that are elected by members of the organization.
To learn more about Dr. Flanagan's practice and her services, please visit: http://www.FlanaganSmiles.com
About Dr. Cindy Flanagan, DDS
Dr. Cindy Flanagan, DDS has been serving the Houston area for 24 years, offering a wide selection of general and cosmetic dentistry services with the utmost of care. Since graduating from the University of Texas Dental Branch Dr. Flanagan has received numerous awards and nominations for her commitment to continuing education, ethics and exemplary talent. She remains active in an array of local and national organizations, and as a spokesperson for the Academy of General Dentistry she has been quoted in national publications including Glamour magazine and Good Housekeeping.