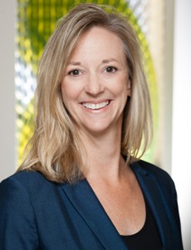 Anytime we see an opportunity to improve patient care, whether it is direct or indirect, we take it. The eClaims system, has proven to be a management tool that makes our job easier so more focus gets put on caring for our patients. - Dr. Flanagan
Houston, TX (PRWEB) October 08, 2014
Since incorporating the new Dentrix Dental Software into her practice, Dr. Cindy Flanagan, DDS has seen vast improvements in the efficiency of day-to-day operations, which has had a positive impact on patient care and customer service. One feature that has been particularly effective is the online eClaims insurance service.
Filing claims can be a long, drawn out process that often leaves practices and patients in limbo. The electronic mailing through eClaims is immediate, and some of the participating insurance companies are what's known as 'Real Time Payors.' These companies process the claim upon receipt so that in a matter of days everything is taken care of and completed. Since implementing the eClaims system, Dr. Flanagan's patients have noted a significant improvement in processing times.
"The claim is submitted and processed immediately," said Dr. Flanagan. "I have had patients tell me claims were paid within a week. This is a huge benefit for both the practice and the patients." Dentrix Dental Software's eClaims services are considered to be among the best electronic claim systems available today. Unlike other systems, the eClaims services are built directly into the software, eliminating the need for third party plugins and improving the security of patient documents. eClaims also connects with the largest list of insurance payors so that more patients can benefit from expedited claim filing and processing.
Dr. Flanagan's practice has also seen an improvement in filing times due to less rejections and secondary submissions. The Dentrix Dental Software automatically verifies that everything necessary for getting the claim filed is attached and validated before being sent. "Anytime we see an opportunity to improve patient care, whether it is direct or indirect, we take it," said Dr. Flanagan. "The Dentrix Dental Software, particularly the eClaims system, has proven to be a management tool that makes our job easier so more focus gets put on caring for our patients."
To learn more about Dr. Flanagan's practice and their new technological investments that are helping improve patient care and satisfaction, please visit: http://www.FlanaganSmiles.com
About Dr. Cindy Flanagan, DDS
Dr. Cindy Flanagan, DDS has been serving the Houston area for 24 years, offering a wide selection of general and cosmetic dentistry services with the utmost of care. Since graduating from the University of Texas Dental Branch Dr. Flanagan has received numerous awards and nominations for her commitment to continuing education, ethics and exemplary talent. She remains active in an array of local and national organizations, and as a spokesperson for the Academy of General Dentistry she has been quoted in national publications including Glamour magazine and Good Housekeeping.