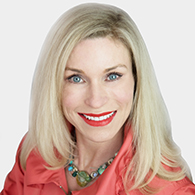 "As medicine continues to evolve and advance, I look forward to customizing treatment plans for our patients, so please stop by and say hello!" said Dr. Dana Ellis
Newport Beach, CA (PRWEB) June 27, 2017
West Dermatology, a network of medical and cosmetic dermatology practices located throughout the southwestern U.S., is proud to announce Dr. Dana Ellis as the newest addition to their world class staff. Dr. Ellis received her Bachelor of Science degree from the University of Waterloo (Ontario, Canada) before graduating from Tulane University School of Medicine (New Orleans), where she learned under the tutelage of some of the country's most respected, learned, and innovative dermatologists. She brought that knowledge and training to Southern California, where her unique outlook and inspiring bedside manner have quickly made her a patient favorite.
Dr. Ellis is practicing at West Dermatology's Newport Beach, Rancho Santa Margarita, and San Clemente locations.
"I'm very excited to start my West Dermatology career, especially since I get to come back to Southern California, where I lived in the early 2000s while training for the Olympics," says Dr. Ellis. (Dr. Ellis competed in the 2004 Olympic Games in the women's pole vault.) "After training under several widely acclaimed dermatology experts in residency, I jumped at the chance to be a part of a team committed to setting the gold standard in patient skin care. As much as I look forward to the challenges of treating our patients for a variety of skin concerns, I'm simply excited to be around them and to listen to their concerns and issues so I might be able to find a solution for them."
"We're very pleased to have Dr. Ellis join West Dermatology," added Dr. Mitchel Goldman, California Medical Director of West Dermatology. "She's exactly what we look for: well-trained, ambitious, innovative, and compassionate. Our staff and patients have already taken to her and we anticipate many years of shared success and excellent work together."
Dr. Ellis has particular training and skill in treating many chronic and systemic skin diseases, including psoriasis, connective tissue disease, and cutaneous lymphoma, as well as more common ailments like dermatitis, warts, acne, rosacea, and more. Throughout her residency, she became well-versed in addressing skin conditions in adults and children as well as a broad range of skin colors. Moreover, she is skilled in a variety of surgical procedures, such as excision and repair of both benign and malignant skin lesions.
"Dermatology appealed to me because of its visual and palpable nature. It's not necessary to use MRIs, CT scans, or x-rays when making a diagnosis; all we need is our eyes and hands," Dr. Ellis says. "Some say that the eyes are the windows to the soul, but the skin is often a window to your internal health—and the relationship is mutual! It's all connected, another aspect of dermatology that appealed to me."
Dr. Ellis is dedicated to finding less invasive solutions to patients' skin problems. As medical understanding of pathophysiology soars, so too will the ability to deliver safe, effective remedies. Prolific in providing minimally-invasive treatments, Dr. Ellis is skilled in Botox, injectable facial fillers (i.e., Juvéderm or Restylane), laser hair removal and resurfacing, laser tattoo removal, and platelet-rich plasma (PRP) therapy. To learn more about Dr. Ellis and her solutions for cosmetic and medical dermatological concerns, visit https://WestDermatology.com/Medical-Skin-Care/.
"We're pleased that Dr. Ellis is here to share her passion, skills, and innovation with our staff and patients. From psoriasis to nail fungus infection, and skin cancer to peels, Dr. Ellis's training and knowledge cover a wide variety of skin issues," Dr. Goldman says. "We welcome her to our team, so please stop by one of our offices in Newport Beach, Rancho Santa Margarita, or San Clemente for the chance to meet her."
Dr. Ellis adds, "Being in sunny Southern California allows me the great chance to pursue one of my passions and specialties: skin cancer. Protecting the skin from the sun's damaging rays is of utmost importance to skin health, which is key to your overall health. As medicine continues to evolve and advance, I look forward to customizing treatment plans for our patients, so please stop by and say hello!"
For more than 60 years, West Dermatology has been providing patients with the best treatment possible through a combination of expertise, compassion, convenience, and comprehensive care. Through multiple locations across the West Coast in California, Nevada, and Arizona, West Dermatology offers a network composed of millions of patients with 24/7 access to board-certified dermatologists.
For more information please visit http://www.WestDermatology.com
West Dermatology
18831 Von Karman Ave. #300
Irvine, CA 92612
(702) 933-0225
info(at)westdermatology(dot)com