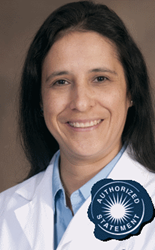 Dr. Heidi Roberts has broken her silence with respect to what she calls "the dark side of the new media" namely, online Smear Campaigns waged by poison-penned, sad and lonely people.
Helsinki, Finland (PRWEB) August 09, 2013
In an Authorized Statement issued yesterday, Dr. Heidi Roberts of Helsinki Finland offers advice for victims of internet smear campaigns. In doing so she hopes that "victims will see that they are not alone in their pain".
Dr. Roberts went on to explain how she and her husband Michael Roberts have firsthand experience with people close to them turning nasty and malicious. And how for many the law enforcement and judicial systems seem unable or unwilling to give relief to the victim's anguish.
Dr. Roberts said, "I was recently defamed by a convicted criminal in the United States. This individual has targeted myself, and my husband Michael, with a smear campaign as part of an extortion attempt. US and Finnish authorities are investigating the crimes by this person."