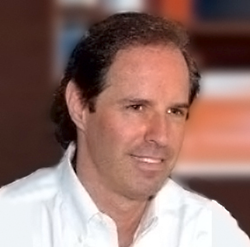 Dr. Kesten is Triple Board Certified in Physical Medicine, Pain and Addiction. He sees patients at 3 locations in Greeley, Loveland and Boulder!
Boulder, Colorado (PRWEB) October 08, 2014
Colorado Clinic is proud to announce the addition of Dr. Jeffrey Kesten to the practice. Dr. Kesten is Triple Board Certified and offers expert pain relief options including medical and interventional pain management. New patients are being accepted, call (303) 444-4141 for more information.
Dr. Kesten has been providing expert pain management for fifteen years in Colorado as the Medical Director at Red Rocks Center for Pain and Rehabilitation. He has a special interest in all types of musculoskeletal conditions including back and neck pain, failed surgery, neuropathy, sciatica and more. In addition, Dr. Kesten specializes in occupational medicine as well.
He has served as a principal investigator on numerous clinical research trials and is accredited with the Colorado Division of Workers' Compensation. He is highly skilled in getting patients free of pain and back to work.
Dr. Kesten's training includes medical school at the Medical College of Ohio, and then a Physical Medicine residency at University of Colorado. He is passionate about humanitarian work and has performed medical work in Rwanda along with serving on the Advisory Board of PROJECT C.U.R.E.
Colorado Clinic offers comprehensive pain management at three Northern Colorado locations including Boulder pain management, Loveland and Greeley. Most insurance is accepted including PPO's, Workers Compensation, Personal Injury Liens, Medicare and more. Call (303) 444-4141 for more information and scheduling.