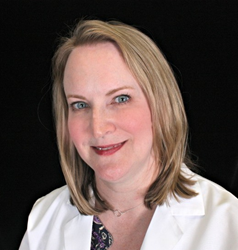 I was eager to join such a respected dermatology practice that offers the most advanced skin treatments for the entire family, says Dr. Jennifer Burger
Atlanta, Georgia (PRWEB) April 13, 2016
Olansky Dermatology Associates is an established dermatology practice in Atlanta that serves patients of all ages with a comprehensive menu of skin care services, ranging from general dermatology and skin cancer removal to leading cosmetic dermatology and aesthetic treatments for the face.
The staff of Olansky Dermatology Associates is proud to have Dr. Jennifer Burger join their practice earlier this year. Dr. Burger, a Georgia native, earned her medical degree from Emory University. She is certified by the American Board of Dermatology and is an American Academy of Dermatology fellow. Dr. Burger brings valuable knowledge and experience from 10 years of previous dermatology practice in Atlanta.
"I was eager to join such a respected dermatology practice that offers the most advanced skin treatments for the entire family," says Dr. Jennifer Burger. Dr. Burger shares the same patient-centered approach and philosophy as her new practice. Olansky Dermatology Associates is known for providing cutting-edge treatments that are tailored to each patient's unique skin concerns.
Olansky Dermatology Associates is a full service dermatology practice that treats children, teens and adults, from eczema and acne to skin cancer and more. They also provide advanced cosmetic services such as miriDry for excessive underarm sweat, laser therapy for acne scars and a variety of fillers, injectables and facial peels to address facial aging. Olansky Dermatology Associates has office locations in Buckhead and Roswell, which makes them easily accessible to the Atlanta region.
For more information about Olansky Dermatology Associates or their newest addition, Dr. Jennifer Burger, please call (404) 355-5484 or visit http://www.olanskydermatology.com