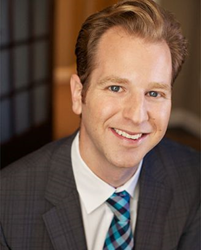 "Younger patients may seek out cheaper methods of treatment which can lead to poor results or complications," said Dr. Kulbersh
Charlotte, NC (PRWEB) August 22, 2016
Plastic surgery is on the rise, and not just among middle-aged individuals. The American Academy of Facial Plastic and Reconstructive Surgery reports a 64% increase in patients under the age of 30 seeking cosmetic treatments. The popularity of cosmetic procedures among millennials has been sparked by celebrity influences. More and more celebrities are speaking candidly about their plastic surgery procedures and inspiring their fans to take action if they have an aesthetic concern.
"We have seen a recent spike in younger patients coming into our office, primarily for injections like Botox, dermal fillers for the lips, and rhinoplasties," agrees Kulbersh.
Unfortunately, this spike in younger patients seeking treatments comes with a risk. The AAFPRS also reports seeking a spike in patients having procedures performed outside of the United States, resulting in complications, negative results, disfigurement, and even death. Younger patients may be more likely to make riskier decisions in regards to surgery due to financial constraints.
"Younger patients seeking cosmetic procedures may not have the financial stability of older patients who are more established in their careers. So, they may seek out cheaper methods of treatment, which can lead to poor results or complications," cautions Dr. Kulbersh. "What some patients may not realize is that the one area you should not cut corners is plastic surgery. It can be dangerous and lead to long-term disfigurement."
"There are scrupulous companies attempting to sell Botox and facial fillers online to the public," said Dr. Kulbersh. "FDA-approved Botox and fillers can be only purchased by medical professionals, not the general public. It is unclear what kind of dangerous and toxic chemicals these products could contain and their effects they have on the body after injection. Another option millennials are researching is having their plastic surgery performed overseas. This is flat out a bad idea."
"Facilities and medications used overseas may not be held to the same standards of medical hygiene as the United States, which can increase the risk of complications and infection," added Dr. Kulbersh. "While there are some very qualified overseas doctors, many overseas doctors are not subjected to the same medical exams, training or licensing requirements as doctors in our health system. If a complication occurs overseas, are patients willing to spend extra time and money, and trust their care to the overseas healthcare system?"
It is important for patients of any age to make sure they are doing their research and understand the risks of seeking out discounted treatments or injections from non-qualified injectors or products.
Learn about Dr. Kulbersh: http://carolinafacialplasticsurgery.com/dr-kulbersh/
"I always urge any patients I speak to, either in my office or on RealSelf, to do their research. Make sure you find a board-certified surgeon and go to a reputable practice for any plastic surgery procedures. Patients attempting to cut corners are placing themselves at unnecessary risk. In every aesthetic treatment I perform, safety is the number 1 concern. Patients should take the same approach when looking to undergo a plastic surgery procedure."
Double board-certified facial plastic surgeon and fellowship-trained in facial plastic and reconstructive surgery, Dr. Jonathan Kulbersh is the founder and director of Carolina Facial Plastics in Charlotte, North Carolina. Dr. Kulbersh received training in facial plastic surgery in Beverly Hills with renowned surgeons, Babak Azizzadeh MD FACS, Paul Nassif MD FACS (well known for his show Botched), and Guy Massry MD, and has expertise in facial rejuvenation procedures, including facelift, rhinoplasty, eyelift and injectables (Botox and fillers). Additionally, as an expert in the function of facial nerves, Dr. Kulbersh has a special interest in patients with facial paralysis and Bell's palsy. Dr. Kulbersh has published numerous articles, as well as chapters of medical textbooks, including Master Techniques in Blepharoplasty and Periorbital Rejuvenation.
For more information please visit http://www.CarolinaFacialPlasticSurgery.com.
Carolina Facial Plastics
6849 Fairview Road #200
Charlotte, North Carolina 28210
(704) 842-3644
info(at)CarolinaFacialPlastics(dot)com