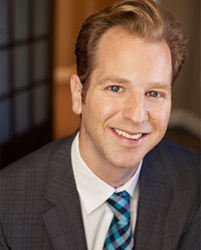 As the second country in the world with the highest total number of cosmetic surgical procedures just last year, it's clear that cosmetic procedures have become incredibly popular and socially accepted in Brazil and the U.S. - Dr. Jonathan Kulbersh
Charlotte, North Carolina (PRWEB) September 21, 2016
Watching the opening ceremonies of the 2016 Summer Olympic Games in Rio de Janeiro, it was evident that the cosmetic surgery industry plays a major role in Brazil's national identity, according to a recent Forbes article. The country's pioneer in plastic surgery, the late Ivo Pitanguy, was picked to help carry the Olympic torch to the stadium, an honor reserved for highly influential people in Brazil's past and future. As a preeminent facial plastic surgeon, Dr. Jonathan Kulbersh discusses the plastic surgery powerhouse and how it measures up to the United States.
"There's no doubt that Brazil is strongly associated with the plastic surgery industry," said Dr. Kulbersh. "For example, Ivo Pitanguy not only invented the "Brazilian butt lift," but also trained thousands of plastic surgeons from around the world throughout his impressive career. As the second country in the world with the highest total number of cosmetic surgical procedures just last year, it's clear that cosmetic procedures have become incredibly popular and socially accepted in Brazil and the U.S."
According to the International Society of Aesthetic Plastic Surgery, U.S. cosmetic surgeons performed roughly 4,042,610 procedures in 2015 alone, and Brazil was close behind with 2,324,245 procedures. The rankings of these two countries far outweigh other nations that have a strong cosmetic surgery industry, such as South Korea. The most popular procedures across the board include rhinoplasties, eyelid surgeries, and liposuction.
"I think one of the major contributions that Ivo Pitanguy made for the industry was to elevate plastic surgery from just a method for helping individuals who have suffered some form of facial injury regain their normal appearance to a real skill and form of art," added Dr. Kulbersh. "Pursuing beauty and perfection through cosmetic treatments has gained incredible popularity over the years because it isn't superficial. Looking and feeling attractive is linked so intrinsically with something much deeper in people. Cosmetic surgery answers a universal desire. I think that Pitanguy's philosophy is one that many of us in the field of plastic surgery follow because it reflects so much of what people are looking for – to simply look and feel their best."
Double board-certified facial plastic surgeon and fellowship-trained in facial plastic and reconstructive surgery, Dr. Jonathan Kulbersh is the founder and director of Carolina Facial Plastics in Charlotte, North Carolina. Dr. Kulbersh received training in facial plastic surgery in Beverly Hills with renowned surgeons, Babak Azizzadeh MD FACS, Paul Nassif MD FACS (well known for his show Botched), and Guy Massry MD, and has expertise in facial rejuvenation procedures, including facelift, rhinoplasty, eyelift and injectables (Botox and fillers). Additionally, as an expert in the function of facial nerves, Dr. Kulbersh has a special interest in patients with facial paralysis and Bell's palsy. Dr. Kulbersh has published numerous articles, as well as chapters of medical textbooks, including Master Techniques in Blepharoplasty and Periorbital Rejuvenation.
For more information please visit http://www.CarolinaFacialPlasticSurgery.com.
Carolina Facial Plastics
6849 Fairview Road #200
Charlotte, North Carolina 28210
(704) 842-3644
info(at)CarolinaFacialPlastics(dot)com