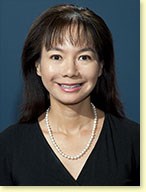 More advanced diseases need more aggressive treatments, and both the diseases as well as their therapies will age you
Thousand Oaks, CA (PRWEB) February 05, 2014
Stay out of the sun. These UV rays cause premature wrinkles, as well as skin cancer. If you go outdoors, you should wear sunscreen as well as a hat and long sleeve shirts and long skirts or pants. The sun is most harsh at mid-day, so try to stand in the shade as much as possible. For skin care, moisturizers are very important. For the face, Retin A cream has been shown to reduce wrinkles and is safe.
Now, let's go deeper than the skin. You are (inside) what you eat. Researchers have published that vegetarians live longer and healthier lives. Yes, what your Mom told you about eating fruits and vegetables is true. For those carnivores (like me), we should eat less red meat (try fish, chicken, turkey, etc.). Furthermore, we should just eat less, overall. Many rodent experiments have demonstrated that adult animals who consume less calories live longer. It is a harsh fact that as we age, we must eat less (or exercise more) to just stay at the same weight. I think that it's fine to get a little help from supplements. My personal favorites are resveratrol, fish oil, and green tea.
Of course, common sense dictates that we must not abuse our bodies. Tobacco, alcohol, illicit drugs will definitely result in premature aging. One drink a week is probably OK. Sitting around all day all week is also bad. We must exercise on a regular basis. If you cannot run, then walk. If you do not walk, then stand. Anything you can do standing up is better than doing it sitting down. Taking care of our bodies also means that we need to see our doctors to do the routine check up and screening, so that any disease can be discovered early when it is still curable. In general, any disease is easier to treat at an earlier stage. More advanced diseases need more aggressive treatments, and both the diseases as well as their therapies will age you! Just ask anybody on chemotherapy.
Then we need to spend some time on our spiritual health. Peace of mind does wonder for the body's functions, such as blood pressure, glucose level, etc. A kind and forgiving nature makes the facial features pleasing to look at (it's hard to frown when you feel love for the people around you). Knowing the meaning of your life helps you cope with adversities. Like Buddha said, life is suffering. Happiness can be out of reach for many of us. But we have the power to feel content and grateful, and we can choose to contribute to goodness and turn away from evil.
The natural outcome of human life is, unfortunately, death. Nobody lives forever. Medical and surgical advancements have prolonged life. We want to live long, but we do not necessarily want to live many years with debility, dementia, and decay. We need to consciously devote effort in anti-aging actions that would most contribute to a healthy life.
Dr. Brooks Bio:
Dr. Mai Brooks is a Board Certified Surgical Oncologist with offices in Thousand Oaks, CA. To request an appointment with Dr. Brooks, you may call her at (805) 379-4677 or visit her website at http://drbrooksmd.com/.