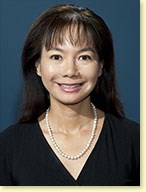 In 2014, competition will continue to drive the test prices down dramatically.
Thousand Oaks, CA (PRWEB) January 11, 2014
BRCA gene is currently the most well known breast cancer (and ovarian cancer) gene. Women with a BRCA1 and/or BRCA2 gene mutation are up to eight times more likely to develop breast malignancy than women without. In other words, the lifetime risk for getting breast cancer is up to 85%. If and when cancer happens, it tends to be more aggressive. This is the gene problem that actress Angelina Jolie was tested for. She was found to have a significant mutation. Last year, Angelina Jolie went public with this information and shared the news that she had a double mastectomy to prevent breast cancer.
This BRCA gene test is expensive. For years, a company named Myriad owned the patent on these two genes, and tests can cost up to $4,000. The big news from June 2013 is that the United States Supreme Court has ruled that this patent is no longer valid. Very soon, other companies will begin to offer the BRCA gene test. Ambry Genetics now offers a similar test for about $2,200. Quest Diagnostics charges about $2,500. "In 2014, competition will continue to drive the test prices down dramatically," Dr. Brooks said. The cost of the BRCA gene test may be as low as $1,000 or even lower. There probably will be more companies joining in the testing pool. Patients will have more choices, and will be able to shop around.
However, this does not mean that everybody should rush out to get this test. Genetic testing is not indicated in most patients, because the chance of having a BRCA mutation in the general population is very low. Currently, the criteria for testing includes:
1. Early onset breast cancer (diagnosed before age 45)
2. Multiple foci of breast cancer, or triple-negative breast cancer, or Ashkenazi (Eastern European) Jewish heritage
3. A significant family history of breast cancer
4. Male breast cancer
5. A personal or family history of ovarian cancer
7. A previously identified BRCA1 or BRCA2 mutation in the family
Usually, health insurance companies will cover the cost of testing if the person meets one or more of the above criteria.
"Keep in mind that the majority of people getting this test have a normal result. So if you don't have one of these criteria, it is extremely likely that you do not have this gene mutation", Dr. Brooks said. Dr. Brooks added, "Angelina Jolie was tested, because her mother had ovarian cancer and died at a young age from this disease."
Dr. Mai Brooks is a Board Certified Surgical Oncologist with offices in Thousand Oaks, CA. To request an appointment with Dr. Brooks, you may call her at (805) 379-4677 or visit her website.