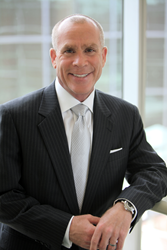 "For patients with vitiligo or psoriasis, Excimer laser treatment may be the procedure they've been looking for," said. Dr. Goldman
San Diego, CA (PRWEB) September 06, 2017
The American Academy of Dermatology states that more than seven million Americans are afflicted with vitiligo, a skin disorder characterized by the formation of lighter-colored patches of skin due to the loss of skin pigment cells called melanocytes. It's also thought that another eight million Americans have psoriasis, a chronic disease of the immune system that results in thick, flaky, inflamed patches of skin. While no cure is guaranteed for either disorder, Cosmetic Laser Dermatology have recently acquired the Excimer laser, which is one of the most effective treatments for managing both conditions.
"Both vitiligo and psoriasis affect one's appearance," says Dr. Goldman, board-certified dermatologist, Medical Director of West Dermatology California, and founder of Cosmetic Laser Dermatology in San Diego, CA. "Each condition can have an adverse impact on one's self-esteem, which is exacerbated by the fact that neither condition has a known cure. Traditionally, both vitiligo and psoriasis have been managed with a variety of topical treatments, oral medications, or light therapy. However, we believe that there is one treatment option that is effective for both – the Excimer laser, which is a new service at our practice."
The PHAROS EX-308 Excimer laser delivers ultraviolet light at a specific wavelength (308 nanometers) that has been found to help improve the skin. For vitiligo, it helps the skin regain its normal pigmentation more quickly while for psoriasis, it helps clear the skin more effectively and quickly. In fact, because the Excimer laser features intense, very focused doses of controlled UVB light that penetrate deep without harming the surrounding healthy skin, it is particularly effective for dark-skinned vitiligo sufferers. It's also very effective for psoriasis that has developed in hard-to-reach areas of the body, such as the scalp, elbow, palms, knees, and soles of the feet.
"The Excimer laser is similar to traditional light therapy treatments, but there is a difference," Dr. Goldman says. "Because it delivers light energy at a precise 308 nm, it penetrates better and deeper in a shorter period of time, which usually means fewer sessions and a quicker return for patients to their normal appearance. For even better results, we use it with a topical calcineurin inhibitor, such as topical tacalcitol, which also results in safer, faster treatments."
Cosmetic Laser Dermatology and its sister practice, West Dermatology & Skin Cancer Center, located just across the hall from each other in the UTC area of San Diego, now offer the PHAROS EX-308 Excimer laser treatment option for its patients. The treatment is split 50:50 between the two practices, with Dr. Stacy D. Tompkins and Dr. Brook Brouha (West Dermatology) and Leysin Fletcher, PA-C (Cosmetic Laser Dermatology), expertly administering the therapy. To learn more about both vitiligo and psoriasis, as well as more about the Excimer laser, visit http://www.CLDerm.com.
"We're excited about this joint initiative between the two practices," Dr. Goldman says. "Dr. Tompkins, Dr. Brouha, and Ms. Fletcher are highly skilled and extensively trained in the use of the Excimer laser, ensuring that patients receive the safest, most effective treatment possible to manage both of these two debilitating skin conditions. For patients with vitiligo or psoriasis, Excimer laser treatment may be the procedure they've been looking for, though it's important to keep in mind that there is no guaranteed cure for either. Still, this treatment might give many patients peace of mind."
Cosmetic Laser Dermatology is an esteemed cosmetic clinic located in beautiful San Diego, California and a member of the West Dermatology network. The team of board-certified dermatologists is committed to providing each and every patient with the highest level of care in a comfortable setting. Cosmetic Laser Dermatology's dermatologists are all highly respected in the field for their use of innovative treatments, involvement in advanced medical research, and continued participation in clinical trials.
For more information please visit http://www.CLDerm.com
Cosmetic Laser Dermatology
9339 Genesee Ave #300,
San Diego, CA 92121
(858) 943-2113
inquiries(at)CLDerm(dot)com