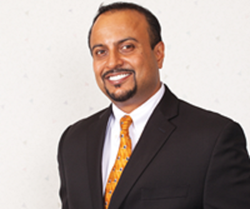 Enfield, Connecticut (PRWEB) July 28, 2014
Dr. Rashmi Patel of Enfield Family Dental has announced the expanded availability of his gum recontouring services, enabling patients who are dealing with any number of gum issues to have these issues addressed in an effective manner. Dr. Patel and his staff have a great deal of experience in dealing with so-called "gummy" smiles, gum recession and uneven gums. The expanded services will now allow more patients to quickly correct the cosmetic issues related to their gumline, restoring the appearance of a healthy and impressive smile.
Gum recession is a particularly common issue experienced by patients, as there are a wide variety of causes that result in such recession. While the most common cause of gum recession is undoubtedly related to periodontal disease, patients may also experience receding gums due to improper brushing techniques, certain medications and even some oral surgery procedures. Dr. Patel will take the time to determine the specific cause in order to address any other potential issues in addition to correcting the cosmetic aspect of gum recession.
Receding gums are not the only issue that can be addressed through gum recontouring, however. Uneven gums are also a fairly common issue that requires professional attention to correct. Both uneven and receding gums can result in what many people refer to as a "gummy" smile, which is not necessarily a term that is meant to be either endearing or desirable. Fortunately, the issue causing this "gummy" smile can be corrected with relative ease through the use of Dr. Patel's and Enfield Family Dental's gum recontouring services.
The process involved in gum recontouring is fairly simple, as Dr. Patel is able to change the shape and appearance of the gums during the course of the procedure. Receding or uneven gums can be changed so that they are no longer appear to be receding and are no longer uneven, eliminating the existence of the "gummy" smile altogether.
Individuals who are interested in gum recontouring or any of the other many services offered by Dr. Patel should call the office of Enfield Family Dental at their earliest convenience in order to schedule an appointment for consultation. The doctor will then be able to discuss the many treatment options that may be available.