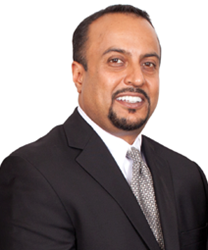 Enfield, Connecticut (PRWEB) August 07, 2014
Enfield Family Dental's Dr. Rashmi Patel has announced that his practice is now able to offer a number of new services that include the use of a laser during the course of the procedure. The use of this technology enables the doctor to be more precise in performing a number of dental services, while also benefiting patients by accelerating the healing process in many cases. The availability of these new laser dentistry services is effective immediately, as Dr. Patel and his staff are already well versed and experienced in the realm of laser dentistry procedures.
The main benefit of the use of lasers in dental procedures is the fact that the patient's experience is able to be much more comfortable than ever before. In many cases, laser dentistry is considered minimally invasive and the healing process is often accelerated when compared to other options. In many cases, it is possible to use laser dentistry procedures to avoid the need for anesthesia, a fact that should be very appealing to those who often seek to avoid needles whenever possible.
Laser dentistry is considered by the ADA (American Dental Association) as a very safe and effective treatment option. The doctors at Enfield Family Dental are able to use laser dentistry in performing a number of procedures, including but not limited to fillings, gum surgeries, root canals, bonding procedures and whitening procedures. The availability of laser dentistry is often capable of making a number of procedures much more accessible to patients. This is especially true of those who associate some dental procedures with discomfort, as laser dentistry is able to alleviate this discomfort in a significant manner.
Patients who are interested in learning more about the procedures that can be performed using laser dentistry should call the office of Enfield Family Dental in order to schedule an appointment for consultation. Dr. Patel can then explain the many procedures that may be available to the patient and how those procedures benefit from the use of laser dentistry. It is often the case that the use of laser dentistry helps in making a number of procedures more comfortable, whether it is during the course of the actual procedure or during the healing process.