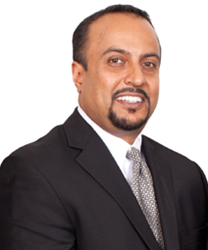 Enfield, Connecticut (PRWEB) July 31, 2014
Dr. Rashmi Patel, a dentist in Connecticut, has long offered a variety of dental services through his practice, Enfield Family Dental. The doctor can now boast the availability of a number of new cosmetic dentistry services, as he has announced that his practice will now provide patients with dental implants, gum recontouring and specialty dentures based on the individual need of each respective patient.
The addition of these cosmetic offerings serves a purpose beyond mere appearance. While Dr. Patel has noted that the cosmetic benefits are many, these services also assist in ensuring long-term dental health as well. This is particularly true with dental implants, as missing teeth can wreak havoc on the facial structure and cause issues with bone density in the jaw. In this regard, a dental implant may not only improve the appearance of a patient's smile, but it can also help to preserve bone density and facial structure.
Dental implants are not the only new procedure now offered by Dr. Patel, as the availability of gum recontouring can aid patients in a significant manner as well. There are many reasons for the gums to recede, and while periodontal disease is the most common cause, there are also instances of gum recession that arise due to improper brushing techniques and even some types of medication. When these issues cause gum recession, Dr. Patel is now able to offer a solution through the use of gum recontouring. The doctor is able to use this procedure to change the appearance of the gum and also to change the shape of the gums as well.
For some patients, specialty dentures are an option that can be considered. Dentures are simply replacement teeth that are removable, which can be convenient for a number of reasons. Dr. Patel and his staff are able to discuss the many treatment options that are available to patients in order to determine the best course of action based on the individual needs of the patient. Individuals who are interested in the new service offerings can call the office of Dr. Patel in order to schedule an appointment for consultation.