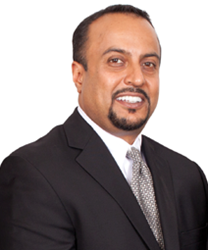 Torrington, CT (PRWEB) September 26, 2014
Dr. Rashmi Patel of Enfield Family Dental has announced that he is now providing complimentary consultations to anyone under the age of 18 as a part of the "Smiles for Kids" campaign. The campaign is focused on ensuring that young people in the area understand the importance of dental care and how their dental issues can be treated.
According to Dr. Patel, many young people make the mistake of delaying treatment with regard to their dental issues, which only causes them to worsen over time. There are many reasons why dental care may be avoided, but concerns over cost and the nature of the procedure are often the culprit. By offering free consultations, Dr. Patel is able to determine what procedures may be necessary and to alleviate any concerns that the patient may have.
Enfield Family Dental offers comprehensive dental services to patients, including general dentistry, cosmetic dentistry, preventative dentistry and other dentistry services that address a wide variety of dental issues. Through the availability of these varied services, it is likely that Dr. Patel is able to provide valuable information concerning the dental issues of a patient and how to best treat those issues.
The goal of the "Smiles for Kids" campaign is to not only spread awareness regarding the importance of proper and consistent dental health, but to also help ensure that these young people receive the dental attention they need. Dr. Patel has expressed hope that the campaign will result in the youth of today beginning a lifelong focus on seeking treatment for their dental issues before they develop into more significant problems.
Dr. Patel is offering free consultations on a wide variety of procedures, all of which can benefit patients in a number of ways. Whether it is bonding or braces, crowns or cleanings, Dr. Patel is able to go over all of the details of any procedure, explaining why a specific procedure may be necessary and how the procedure can be of benefit to the patient. Dr. Patel hopes that by sharing this information freely, more and more young people will become more comfortable in seeking treatment and will take better care of their teeth.