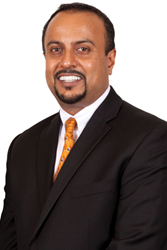 Enfield, Connecticut (PRWEB) August 02, 2014
Enfield Family Dental now offers its patients access to some of the most effective teeth whitening services available. The methods used by Dr. Rashmi Patel and his staff are considered to be on the cutting-edge of dentistry practices, and the teeth whitening services in particular have been deemed to be among the very best available in the industry. The new teeth whitening services are available through Enfield Family Dental immediately, allowing patients to quickly correct any discoloration that they are currently experiencing in their smile.
The teeth whitening services that are now available through Dr. Patel and his practice are considered exceptionally safe and are able to deliver immediate cosmetic results to the patient undergoing the procedure. The whitening services are not the only new services that have been added by Dr. Patel and his staff at Enfield Family Dental, as the doctor also announced that the practice will now provide bonding services along with the availability of composite and porcelain veneers, both of which can also aid significantly in positively transforming a smile.
Through the use of bonding, Dr. Patel is able to address issues relating to chipped, cracked or stained teeth. This procedure can also be used to shape teeth, which is important in addressing issues relating to crooked teeth or spacing issues. The bonding services can provide results to patients in a single visit, which has obvious and significant benefits to those looking for a convenient solution to their cosmetic dental issues. In addition to bonding services, Dr. Patel also uses composite and porcelain veneers, which can be used to cover the visible portion of the teeth with a thin shell of plastic or porcelain.
With these services now available at Enfield Family Dental, patients in need of a number of cosmetic dentistry procedures can explore a variety of effective and potentially minimally invasive treatment options. Patients who are interested in learning more about these new treatment options should call the office of Dr. Patel at their earliest convenience in order to schedule an appointment for consultation.