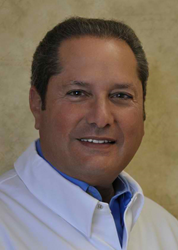 Oil pulling is a process described as rinsing for up to 20 minutes with coconut oil and even using it for brushing.
Laguna Beach, CA (PRWEB) June 20, 2014
In the 35-plus years that he's been practicing, Laguna Beach dentist Dr. Sterling thought he had heard and seen everything. As he wrote in a new article that was just posted to his website, Dr. Richard Sterling recently found out that he can still learn things from his patients.
As the dentist noted in the article, Sherry Geiger, RDH, his dental hygienist, recently mentioned that several of their patients had suddenly shown an unusual improvement in the condition of their gum tissue. After confirming that he had observed the same thing in the patients, Dr. Sterling initially attributed the improvement to conventional explanations: his patients' upgrading their flossing or brushing techniques or perhaps reducing their intake of sugary soft drinks. It turned out to be not at all what he expected.
As Dr. Sterling wrote, Sherry's response surprised him. The patients with the newly-improved gum tissue all had one thing in common: coconut oil. As Sherry explained, the patients were all using a process called "oil pulling," which in turn appeared to cause a marked improvement in the health of their gum tissue.
Rather than discount his patients' claims that coconut oil helped improve the health of their gums, Dr. Sterling got busy researching oil pulling. What he learned was not only fascinating; it seemed to support what his patients were saying.
"Oil pulling is a process described as rinsing for up to 20 minutes with coconut oil and even using it for brushing," he wrote in the new article, adding that proponents of oil pulling claim that that the oil not only "pulls" bacteria away from the gum tissue, but it may in actuality change the environment for the bacteria and thereby reduce their numbers.
Interestingly, the patients all claimed that they did not change any other parts of their oral hygiene routine. The only difference was rinsing with coconut oil.
Dr. Sterling—who offers a variety of dental services including teeth whitening and other cosmetic procedures, and much more—said he plans to monitor and track his patients who are rinsing with coconut oil. Although he cautions that what he and Sherry have observed is by no means a scientific study, the results that he has seen with his own eyes definitely seem to have some sort of merit.
Anybody who would like to read more about oil pulling and its possible positive impact on oral health is welcome to visit Dr. Sterling's website; there, they can also learn about the variety of dental services that he provides.
About Dr. Richard Sterling:
Dr. Richard Sterling is devoted to restoring and enhancing the natural beauty of his patients' smiles, using conservative, state-of-the-art procedures that will result in beautiful, long lasting smiles. A standard of excellence in personalized dental care enables Dr. Sterling and his staff to provide the quality dental services their patients deserve. They provide comprehensive treatment planning and use restorative and cosmetic dentistry to achieve optimal dental health. For more information, please visit http://www.sterlinglagunadentist.com/.