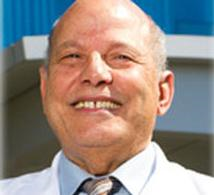 The IVF Refund Program allows patients to sign Up for 3 IVF cycles and receive up to a 90 Percent Refund if not successful!
Los Angeles, California (PRWEB) July 18, 2016
Top fertility doctor in Los Angeles metro area, Dr. Rifaat Salem, is now offering an IVF Refund Program at four locations including Torrance, Glendale, Irvine and Corona CA. The program offers a 90 percent refund to those who qualify when three cycles are undertaken and unsuccessful. Call the top Los Angeles fertility center at 866-423-2645 for more information and scheduling!
While success rates for in vitro fertilization in the US continue to slowly increase due to technological innovations, there is still a significant chance that multiple cycles will be necessary to achieve pregnancy. In addition, due to any number of reasons patients may not succeed with IVF even after several attempts.
For this reason, Dr. Rifaat Salem at Pacific Reproductive Center has instituted the IVF Refund Program. The vast majority of the procedures at Pacific Reproductive Center are performed in-house at the first rate lab facilities. Services covered under the program include office visits and ultrasounds, all routine lab tests, egg retrieval, embryo transfer and more.
Dr. Rifaat Salem has been offering first rate assisted reproductive technologies for over 20 years, including IVF, ICSI, egg freezing, tubal reversal, IUI, ovulation induction and hormonal treatments. Thousands of patients have achieved success at the Southern California fertility centers due to the first rate treatment.
For the specific details regarding the IVF Refund Program of 90 percent, visit the website and call the LA fertility center at (866) 423-2645.