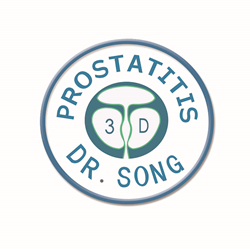 New Chinese prostate treatment attracts patients from all over the world
(PRWEB) April 13, 2017
The word is out: Dr. Xinping Song, a Chinese prostate specialist, is offering a new non-surgical technique for treating prostate cancer. People from all over the world are traveling to his clinics in China to take advantage of this treatment.
Dr. Song's 3D Prostate Targeted Treatment clinics (http://www.prostatecancer.vip) are located in Xiangtan City and Changsha City, both in Hunan Province.
Patients are learning about this innovative treatment process through publications and websites across the globe. Stories about 3D Prostate Treatment have run in:

"The 3D Prostate Targeted Treatment has been extremely successful," said Dr. Song, who has been engaged in prostate disease research and treatment for nearly three decades. "We're trying to get this important information out to as many people as possible.
"The response has been amazing. We're getting patients from China and all over the world. People are willing to make this long trip because the treatment works."
The treatment combines modern medicine with acupuncture and herbal therapy. Follow-up care includes diet changes (including regular use of herbal tea) and guidance for better mental health.
A systematic and extensive evaluation is the first step. The location and size of the prostate cancer lesions are determined by means of digital rectal examination (DRE) and TransRectal UltraSound (TRUS). When the nature and area of the cancer is fully determined, high concentrations of anti-cancer medicine is injected into the cancer lesion area using 3D local injection technology.
For additional information about this new prostate cancer treatment, visit http://www.prostatecancer.vip.