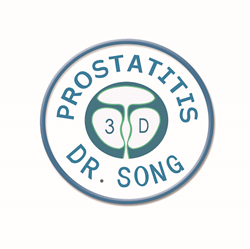 Research Concludes Clinical Intervention of Molecular Targeted Therapy In Cancer Treatment
Xiangtan, China (PRWEB) April 15, 2017
A comprehensive, practical and effective analysis of the research conducted by Dr. Song clearly indicates that the molecular targeted therapy is effective in controlling the growth of cancerous tissues. In the western world, surgery, chemotherapy and radiotherapy etc. are primarily used as a cancer treatment.
Dr. Song's 3D Prostate Targeted Treatment also corroborates the Chinese medicine compatibility theory. Based on the targeted injection technique, the treatment removes cancerous tissues and lesions and pathogens from a man's prostate. Dr. Song maintains that his 3D targeted treatment is a result of years of research and which is primarily based on the traditional Chinese medicine system. The actual clinical intervention of the Chinese medicine has been established by the research and the same intervention can be witnessed in the 3D targeted treatment.
Dr. Xinping Song factors his treatment on pharmaceutical ingredients that has been extracted from the traditional Chinese medicine. Dr. Song focuses on transporting the drug ingredients to patient's lesion location, which helps in achieving precise results. He relies on the compatibility of the anti-cancer extract of the Chinese medicine and combines it with the local tumor injection to ensure an effective prostate care treatment.
At Dr. Song 3D Urology and Prostate Clinic, patients benefit from the intervention mode of traditional Chinese medicine injection. The treatment is cost-effective as compared to a surgery or radiotherapy. The research lays a foundation for the future research of prostate cancer treatment and at the same time underlines the role of the 3D targeted treatment in treating prostate cancer. To know more about the treatment methodology and its benefits, one can visit the website http://www.prostatecancer.vip/.
About 3D Urology and Prostate Clinic
The 3D Urology and Prostate Clinic is a premier prostate treatment clinic. The clinic specializes in treating various types of prostate diseases and complications, such as prostatitis, enlarged prostate, benign prostatic hyperlasia (BPH), prostate cancer, seminal vesiculitis, epididymitis, cystitis, prostate blockage and calcification, and chronic pelvic pain syndrome (CPPS), etc. The clinic is a medical clinic, licensed and approved by the Ministry of Health of the People's Republic of China.
For Media Enquiry –
Contact Person: Alisa Wang
Telephone: 86-186-7321-6429
WhatsApp: + 86 -186-73216429
Email: prostatecure3d(at)gmail(dot)com
Website: http://www.prostate-3dcure.com