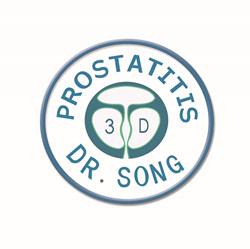 Research Sheds Lights on Therapeutic Effect of Targeted Treatment of Localized Prostate Cancer
Xiangtan, China (PRWEB) April 15, 2017
The effectiveness of the targeted therapy in the tumor treatment has now been ascertained by the research conducted by Dr. Song in his clinic.
The current research also sheds some light on Dr. Song's 3D Prostate Targeted Treatment, which has emerged as a treatment to treat prostate diseases, including early-stage prostate cancer. The treatment is based on the traditional Chinese medicine drug compatibility, which can not only effectively remove cancerous tissues, but also can regulate the immune functions of a cancer patient. In this treatment, Dr. Song enhances the resistance to tumor cell damage through drug regulation. He focuses on to meet the individual needs of patients and administers his herbal drugs accordingly.
Dr. Xinping Song bases his treatment on the traditional Chinese medicine compatibility. He endeavors to achieve the treatment results in a natural manner without a need of doing a surgery or chemotherapy. The Chinese medicine compatibility also helps in the differentiation of different tumor cells and avoids direct strangulation of patients. The use of traditional herbal drugs can also reverse the deteriorating condition of a cancer patient who was subjected to multiple drugs of the western medicine system.
At Dr. Song 3D Urology and Prostate Clinic, a patient can witness positive results and an improvement in his prostate health because of the drug administered as per the traditional Chinese medicine compatibility. The drug helps in the decomposition of tumor cells and ensures a progressive drug inhibition intervention. Dr. Song's 3D targeted treatment helps removing the cancerous cells, pathogens and calcification for patients to get the relief from the problem. To know more about Dr. Song's treatment, one can visit the website http://www.prostatecancer.vip/.
About 3D Urology and Prostate Clinic
The 3D Urology and Prostate Clinic is a premier prostate treatment clinic. The clinic specializes in treating various types of prostate diseases and complications, such as prostatitis, enlarged prostate, benign prostatic hyperlasia (BPH), prostate cancer, seminal vesiculitis, epididymitis, cystitis, prostate blockage and calcification, and chronic pelvic pain syndrome (CPPS), etc. The clinic is a medical clinic, licensed and approved by the Ministry of Health of the People's Republic of China.
For Media Enquiry –
Contact Person: Alisa Wang
Telephone: 86-186-7321-6429
WhatsApp: + 86 -186-73216429
Email: prostatecure3d(at)gmail(dot)com
Website: https://www.prostatecancer.vip/