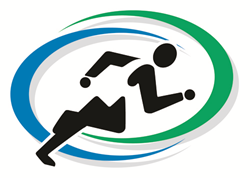 "The first step should always be to consult with a doctor when pain and symptoms persist for more than a few weeks, or return frequently. Our motto at Meier Orthopedic Sports and Regenerative Medicine is Keeping You Active," said Dr. Meier
Beverly Hills, CA (PRWEB) August 23, 2016
When faced with moderate to severe back pain, many people opt to avoid strenuous physical activity to neutralize the pain and avoid making the symptoms worse. For people suffering from chronic, debilitating back pain, simple movements like standing from a seated position or climbing a set of stairs can be excruciating. However, according to findings of a study conducted by the University of Alberta, working with an orthopedic spine specialist to design an appropriate weight and strength training routine can help to reinforce the core and back muscles that are critical for spine support.
"When someone is in pain, the last thing they will want to do is go to the gym and lift weights," said Dr. Steven Meier, board certified orthopedic surgeon and sports medicine expert at Meier Orthopedic Sports and Regenerative Medicine in Beverly Hills. "But inactivity makes the muscles that support the spine weaker, which in turn puts more pressure on the back and joints, making them work harder than they should, which can create a vicious cycle of debilitation and pain."
According to the University of Alberta study, progressive strength training exercises with weights was found to improve quality of life (overall physical, mental, and emotional well-being) among participants with back pain by as much as 28%. The study, which lasted 16 weeks, consisted of 240 participants who suffered from chronic back pain. Working up to heavier weights and repetitions gradually, the training also focused on building strength in the chest and arms, as well as the back.
The researchers found that the positive effects increased with the amount of time the participants spent working out, specifically:

Two sessions per week - 14% reduction in back pain; 16% overall quality of life increase
Three sessions per week - 18% reduction in back pain; 22% overall quality of life increase
Four sessions per week - 28% reduction in back pain; 28% overall quality of life increase
"The first step should always be to consult with a doctor when pain and symptoms persist for more than a few weeks, or return frequently. Our motto at Meier Orthopedic Sports and Regenerative Medicine is Keeping You Active, and we will work with each patient to find an appropriate treatment and recovery plan, from medication and physical therapy, to minimally invasive back surgery when necessary," added Dr. Meier.
Click here to read about Dr. Meier's #KeepingYouActive campaign: http://MOSM.com/Orthopedic-Sports-Medicine-Media/
In 15 years of medical practice Dr. Meier proves his commitment to caring for patients with the most leading-edge medicine. His ongoing work to heal through multiple therapeutic techniques exemplifies how Dr. Meier's medical mission is #KeepingYouActive.
Steven Meier, M.D. is a board-certified orthopedic surgeon and sports medicine doctor in Beverly Hills, California. As a renowned expert in the most advanced techniques for shoulder and knee surgery, Dr. Meier is highly sought-after for his cutting-edge joint preservation and restoration procedures. He graduated with honors from Loyola Medical School in Chicago, received his residency training at Northwestern University, and completed his fellowship in sports medicine and arthroscopic surgery at the University of California San Diego. To learn more about Dr. Meier and his practice, please visit http://www.MOSM.com/ or call 310.736.2793.
Meier Orthopedic Sports and Regenerative Medicine
8641 Wilshire Blvd #215
Beverly Hills, CA 90211
(310) 853-1029
meierinquiry@gmail.com