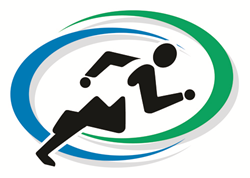 "Sitting has become the new smoking, and is going to be one of the biggest occupational hazards for millions of people in the near future," said Dr. Meier
Beverly Hills, CA (PRWEB) August 25, 2016
Amid mounting evidence in recent years that spending hours sitting every day can have serious consequences on long term health, and lead to a number of serious health problems, new designs like standing and treadmill desks have come to market to help sedentary office workers try to combat the problem.
In order to measure the effectiveness of standing desks, researchers at the Cochrane network analyzed the data from 20 prior studies with 2,174 participants. Their findings suggest that it is still too early to tell whether products like standing desks or apps designed to remind a person to stand at certain intervals will have a significant effect.
"Sitting has become the new smoking, and is going to be one of the biggest occupational hazards for millions of people in the near future," said Dr. Steven Meier, a board-certified orthopedic surgeon and sports medicine specialist at Meier Orthopedic Sports and Regenerative Medicine in Beverly Hills.
"So far, we know that even with blocks of exercise, or even taking a walk at lunch, sitting for hours on end is very bad for our health. While the efforts to find creative ways to break up a sedentary work day are a step in the right direction, the researchers are saying that it's still too early to tell whether these tools will actually make a difference in the long run."
The main conclusion from the Cochrane report seems to be that more evidence and comprehensive studies are needed in order to determine the best methods to combat the dangers of sitting for too long, which include increased glucose levels and risk of diabetes, greater risk for cardiac disease and certain forms of cancer, and a shorter life span.
The four main takeaways from their report are:

A standing desk is not enough to offset the negative effects of sitting for hours on end every day
There is insufficient evidence on the efficacy of treadmill desks and other active workstations
A walk break or walking meeting alone will not negate the dangerous side effects of sitting
Standing periodically helps, but is not enough
"At Meier Orthopedic Sports and Regenerative Medicine, our motto is "keeping you active." So, we want to encourage people not to get discouraged, and to keep focusing on the activities that they love, and to find small ways to break up long periods of sitting and work from there. While more evidence and research is needed to figure out how to best offset the negative effects of a sedentary lifestyle, something as simple as making it a point to stand up and move around and stretch every 15 to 20 minutes can be a good place to start, and certainly won't hurt" added Dr. Meier.
In 15 years of medical practice, Dr. Meier proves his commitment to caring for patients with the most leading-edge medicine. His ongoing work to heal through multiple therapeutic techniques exemplifies how Dr. Meier's medical mission is #KeepingYouActive. Learn about regenerative medicine at MOSM: http://MOSM.com/Regenerative-Medicine/
Steven Meier, M.D. is a board-certified orthopedic surgeon and sports medicine doctor in Beverly Hills, California. As a renowned expert in the most advanced techniques for shoulder and knee surgery, Dr. Meier is highly sought-after for his cutting-edge joint preservation and restoration procedures. He graduated with honors from Loyola Medical School in Chicago, received his residency training at Northwestern University, and completed his fellowship in sports medicine and arthroscopic surgery at the University of California San Diego. To learn more about Dr. Meier and his practice, please visit http://www.MOSM.com/ or call 310.736.2793.
Meier Orthopedic Sports and Regenerative Medicine
8641 Wilshire Blvd #215
Beverly Hills, CA 90211
(310) 853-1029
meierinquiry@gmail.com