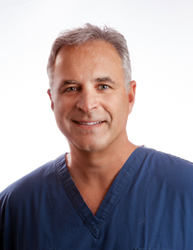 Bunion surgery is the only permanent treatment options that will rid patients of this painful and embarrassing deformity
New York, NY (PRWEB) November 20, 2014
Dr. Stuart Mogul, a best rated NYC foot surgeon (http://www.footsurgerycenternyc.com), is reporting a significant increase in patients presenting with bunion and bunion related foot problems. Dr. Mogul stated recently that he is seeing a large uptick in requests for surgical removal of bunion aka "Hallux Valgus" deformities. At issue is the big toe joint, which may become enlarged and therefore difficult to fit into shoes ranging fashionable high heels to, in some cases, even running shoes.
At times Dr. Mogul reports that some patients are relegated to Crocs or bedroom slippers in order to accommodate the foot deformity which presents problems for some of his high-end fashion conscious patients. Dr. Mogul stated, "Last week a patient came to my Manhattan office complaining that the only shoes that could accommodate her large bunions were Crocs. The patient explained that though she found the Crocs one of the most comfortable shoes she had ever worn her social life was more tailored to Manolo Blahniks. It's pretty funny, when I see a patient walk into the exam room wearing Crocs I know immediately that they have a bunion problem."
Woman are not the only patients seeking help as men too are finding it more and more difficult to wear their work shoes as the bunion deformity progresses. "Most of my patients have tried non-surgical care from a podiatrist such as shoe stretching, orthotics and protective pads and splints, before coming to see me," but quite often these measures fail to resolve the underling problem which, as Dr. Mogul explained is a progressive bone and joint deformity that is primarily caused by long standing tendon imbalances that are often inherited in nature.
Dr. Mogul admits that although pain is the primary reason patients are coming to him for bunion removal surgery, they may also be distressed at the physical appearance of their foot. "Having large swollen, red and inflamed growths on the side of their feet is a secondary motivating factor for patients opting for surgery. Bunion surgery is the only permanent treatment options that will rid patients of this painful and embarrassing deformity."
The good news is that with advancements in surgical techniques and in the hands of a well-trained and experienced foot surgeon, the procedure to remove bunions is not so bad. Patients can typically return to work in under a week and resume normal activities including running in six to eight weeks. "The sacrifice that patients make when electing for bunion surgery is the ability to wear high heel shoes, which may take three to five months after surgery to wear." Most patients see this as a reasonable trade-off and after being fully informed about the surgery, often opt to have it. In a study performed by the American College of Foot and Ankle Surgeons, bunion surgery has an approximately ninety percent success rate. The doctor noted "that degree of success stacks up better than most orthopedic procedures."
To learn more, visit: http://www.footsurgerycenternyc.com
About Dr. Stuart Mogul:
Dr. Stuart Mogul is an internationally recognized foot surgeon / podiatrist who is in private practice on NYC's Upper East Side. Dr. Mogul has successfully performed over 10,000 foot surgeries. Dr. Mogul offers full out of network insurance benefits.
Contact Information:
Stuart J. Mogul, DPM, FACFAS
1111 Park Avenue
Suite 1B
New York, NY 10128
T: 212-769-0066