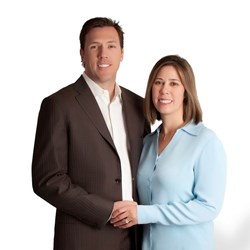 Journey Healing Centers is dedicated to providing substance abuse education.
Scottsdale, AZ (PRWEB) October 23, 2013
As part of Journey Healing Centers dedication to provide substance abuse education, the private drug and alcohol treatment center is co-sponsoring notMYkid's luncheon with Dr. Drew Pinsky on Friday, October 25, 2013, 12-2pm in Scottsdale, Arizona. Along with this luncheon, Journey Healing Centers' licensed doctors and therapists releases 5 warning signs of teenage substance abuse to help assist parents before it's too late. Anyone can attend this notMYKid event, and tickets are available here: http://notmykid.org/event/dr-drew-pinsky-notmykid-educational-luncheon/.
According to NAPTA (National Association for the Prevention of Teenage Addiction), the estimated fatalities among 12-17 exceed 400,000 annually. Journey Healing Centers is currently seeing a rise in clients for Heroin and prescription drug abuse. Bath Salts, Spice, Molly, and Nbomb use are also rising among teenagers, as seen in recent teen deaths and pop culture Molly headlines tied to Madonna, Miley Cyrus and Kanye West.
As Star of VH1's "Celebrity Rehab with Dr. Drew" and host of his own HLN show, "Dr. Drew On Call", this TV personality will share his knowledge and experience raising healthy teens in challenging times at this notMYkid lunch. When asked about marijuana, Dr. Drew shares, "Start using during adolescence, it can affect your IQ for a lifetime."
Parent education on the signs and solutions for teenage substance abuse is a must. While communication with teens is not always easy, Journey Healing Centers encourages conversations with loving intentions when parents see emotional and physical changes in their children.
According to AACP (American Academy of Child & Adolescent Psychiatry) and Journey Healing Centers, parents should watch for these 5 warning signs:
5 Warning Signs of Teenage Substance Abuse
1. Body Changes: Tired, complain about health more than usual, poor hygiene, change in appearance, coughing, clenching teeth, red and glaze eyes.
2. Behavioral Changes: Sudden mood shifts, personality changes, irritable, irresponsible, low self-esteem, bad judgment, depressed, deceitful, makes excuses, lack of coordination, and a general lack of interest.
3. Family Challenges: Do not follow family rules, start frequent arguments, pill or alcohol disappear, and/or withdrawal from the family.
4. School Signs: Bad attitude, frequent absences and tardiness, grades drop, not engaged in school activities, complaints from teachers and discipline problems.
5. Social Shifts: Troubles with the law, make new friends who are withdrawn from home and school activities, and shifts to less conventional styles in dress and music.
While teenage substance abuse is a global problem, The 2011 Youth Risk Behavior Surveillance report, covering various dimensions of substance abuse, ranks Arizona with the nation's highest rate (34.6 percent) of high school students who were offered, sold or given an illegal drug by someone on school property. Arizona also had the highest rate of binge drinking at 26.5 percent.
In addition to this notMYkid luncheon with Dr. Drew on Fri, October 25th, Journey Healing Centers' Medical Director Dr. Ravi Chandiramani will be part of an Addiction Pro Panel for professionals on Tues, October 29th in Scottsdale, Arizona.
For confidential advice or more information on this notMyKid event or Addiction Pro Panel, call Journey Healing Centers' free 24-hour Addiction Hotline: 1-866-774-5119
Media Contact
Liz Brown
1-310-987-7207
Background - Journey Healing Centers are private drug and alcohol treatment centers in Scottsdale, Arizona, and Salt Lake City, Utah. JHC has a 95% completion success rate (industry average is 48% according to SAMSHA, Substance Abuse and Mental Health Association) and holds the highest level of global accreditation. JHC provides Residential Programs, Outpatient Facilities, Day Treatment, Sober Living Homes, Family Programming, Free Aftercare for Life and a Sobriety for Life Program. The company has been featured on MTV's Gone Too Far, USA Today, Psychology Today, Discovery Channel, People Magazine, NPR, Fox 10 News Phoenix, ABC 4 News Salt Lake City, NBC 12 News Phoenix, KSL and KUTV News in Salt Lake City and many other media. http://journeycenters.com