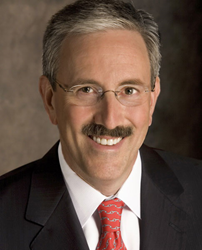 Huntingon, New York (PRWEB) April 18, 2017
Long Island plastic surgeon Dr. James Romanelli (http://www.jrcs.com) is proud to announce a $2,500 scholarship contest open to first-year students accepted to an accredited New York medical school.
"I want to support the training of New York's next generation of physicians," Dr. Romanelli says. "This contest is designed to have students think about the big picture of what it means to be a doctor. As a Clinical Assistant Professor of Surgery at Hofstra Northwell School of Medicine, I enjoy introducing medical students to the art and science of surgery."
Dr. Romanelli, whose cosmetic and reconstructive plastic surgery practice on Long Island is in Huntington, N.Y., earned his medical degree from State University of New York at Downstate in Brooklyn and he is Chief of Staff at Huntington Hospital. His roots in New York medical community are deep.
The contest is open to students 18 and older who have recently been accepted to one of the 14 medical school programs in New York accredited by the Liaison Committee on Medical Education. The winner must be preparing to start medical school in 2017.
"This scholarship contest encourages students embarking on the first step of their medical career to consider how they can make a difference through medicine," Dr. Romanelli says.
The contest rules are straightforward: Submit a video that answers the question, "What would you like to achieve as a physician?" The video shouldn't be longer than 3 minutes and students must upload the video to YouTube. The first 100 eligible videos received will be in the running for the $2,500 prize.
"We want to encourage entrants to be creative and imaginative in their video presentations," Dr. Romanelli says. "We want to see their personality and passion shine through."
Students can submit videos through May 31 or until it has received 100 eligible entries, whichever comes first.
Dr. Romanelli and his team will view all of the videos between June 1 and June 11 (the "judging period") and select 5 finalists. The 5 finalist videos will be featured on the practice website, and the public will be invited to vote for their favorite. The open voting occurs from June 12 to June 26, and the winner will be announced on June 30.
The practice will send the $2,500 for tuition directly to the winner's school on their behalf.
A complete guide to the contest, including all the rules, can be found on Romanelli Cosmetic Surgery's
website.
###
Dr. James Romanelli (http://www.jrcs.com) is a board-certified plastic surgeon who specializes in body, face, and breast enhancement. He practices with Dr. David Pincus, a young gifted plastic surgeon who joined the practice in 2015. After earning his medical degree from SUNY Downstate, Dr. Romanelli undertook 8 years of postgraduate specialty training in general surgery, plastic surgery, and hand surgery. He serves as Chief of Staff at Huntington Hospital Northwell Health, in addition to providing a full range of procedures through his cosmetic surgery practice on Long Island.