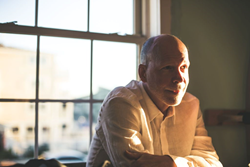 "I welcome the opportunity to reconnect with patients I have assisted in the past as well as to develop personalized care plans for new patients seeking a plastic surgery care team focused on safety, caring, respect, integrity, passion and teamwork. That's our S.C.R.I.P.T."
WILMINGTON, N.C. (PRWEB) January 25, 2019
A better patient experience from consultation to recovery. That is the vision behind la Belle vie Plastic Surgery, Wilmington's newest cosmetic and plastic surgery center.
Founder and managing partner Dr. Jeff Church offers patients over 20 years of cosmetic and reconstructive surgery expertise, with special interests in the contouring of the breasts and body. He carefully selected his surgical and administrative team to ensure an expert and elevated patient experience.
"About six months ago, the opportunity presented itself to design a new plastic surgery facility concept from the ground up," says Church. "I welcome the opportunity to reconnect with patients I have assisted in the past as well as to develop personalized care plans for new patients seeking a plastic surgery care team focused on safety, caring, respect, integrity, passion and teamwork. That's our S.C.R.I.P.T."
Currently, la Belle Vie patient surgery consultations and injectable therapy appointments take place at a temporary office located at 1612 Doctors Circle in the Seashore Eye building. A state of the art, 6000 square foot facility replete with an on-site operating room located at 1122 Medical Center Drive will open in early March.
"Our new office isn't going to feel like an office," says Gina Ingram, Office Manager for la Belle vie. "We want our patients to feel 'right at home' and comfortable every step of the way."
Plans are also underway to open a second office in Jacksonville, North Carolina later this year.
Dr. Church received his Doctor of Medicine degree from West Virginia University and trained as a plastic surgeon at the Ohio State University. His board certifications include the American Board of Plastic Surgery, the American Board of Surgery as well as the Northeast Regional Board of Dentistry.
When not assisting patients with their desired skin and body outcomes, Dr. Church can be found watching football, enjoying all the benefits of a coastal Carolina lifestyle, or working on various do-it-yourself projects.
La Belle vie appointment time availability includes Mondays through Fridays 8:00 a.m. until 5:00 p.m.
Stay connected to la Belle vie by liking the practice on Facebook, Instagram, calling 910.338.5900, emailing Glenda.s(at)labellevieps(dot)com, or visiting labellevieps.com.