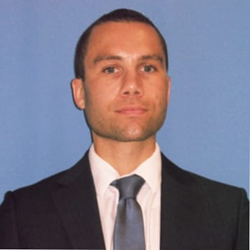 LOS ANGELES (PRWEB) October 21, 2020
Today, My Dental Wig, a producer of accessible premium dental products, announced they are welcoming Dr. Jeffrey Bowman, CFA as the company's new Capital Advisor. Jeffrey Bowman's new position will be essential in increasing capital earnings and supporting MDW's effort to raise $15 million for its latest campaign, which aims to improve the business's distribution of tooth-replacement solutions and subsequently see sales of more than $1 billion within a year. This early-stage dilutive capital is anticipated to see an exit of 24 to 36 months from increased revenue.
In her recent funding request pitch video, MyDentalWig founder Lydie Livolsi said, "As a company founded by a Black woman entrepreneur, MyDentalWig has been subject to the system racism that America is currently dealing with. As increased energy from corporations and individuals begin to be applied to Black-owned businesses, MyDentalWig expects to be able to benefit from additional investment not as a righting of historical wrongs, but also as a winning product with a solution to potentially millions of Americans."
Jeffrey Bowman's contribution to MyDentalWig is expected to propel the company to greater heights thanks to the following reasons:

Doctorate in Clinical Science, aligning him with MyDentalWig's mission to produce some of the market's finest dental health products
Healthcare Investment Banker and Venture Capital helping raise $800 million and exiting over $5 billion for investors
More than eight years of experience providing analytical support for multiple life sciences companies
MyDentalWig solves the common problem of expensive and painful dental products by providing affordable and hassle-free solutions to tooth loss. There are currently 178 million Americans with at least one missing tooth and another 249 million adults without and with dental insurance, which contributes to MDW's sizeable capital evaluations.
As a patented and FDA approved product, MyDentalWig™ snaps into empty spaces left behind by a missing tooth/teeth, removing the need for healthy teeth to be ground down or impacted and saving a lot of money for dental bridge or implant. Wearers can continue to eat and sleep as usual with the product, making it a pain-free and straightforward alternative when compared to traditional tooth/teeth-replacement solutions. MyDentalWig will send trained and background checked technologists to the customer's home to acquire the wearer's teeth impressions, provide them with a trial product, and offer final delivery and adjustments.
Lydie Livolsi invented the first-ever MyDentalWig™ prototype after several years of working in a dental lab in France and running her own 2 locations of dental lab. store in Reims (city of Champagne), France, and another one in downtown Paris, France. She has since relocated to Los Angeles to expand the business further and seek out new investors.
About MyDentalWig: MyDentalWig.com is a manufacturer of accessible premium dental products based in Los Angeles County, CA. Founded by Lydie Livolsi, a Black woman entrepreneur with over 30 years of experience in dental manufacturing and practice management, MyDentalWig's mission is to offer consumers peace of mind when dealing with tooth loss solutions. Lydie recently placed Top 5 in the Women Founders Network's 2020 Woman Of Distinction Finalist Award and has received multi-billion USD financial projections.
Final Pitch day: November 11th, 2020 at 4:00 PM to 6:00 PM PST.
To register to watch on zoom, click here