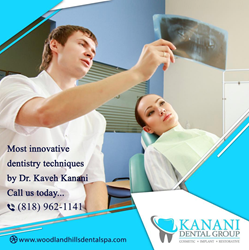 LOS ANGELES (PRWEB) August 13, 2019
According to new research, Obstructive Sleep Apnea, one of the most common types of sleep apnea, can be a potential culprit for treatment-resistant depression. In an article published by MedicalNewsToday, Dr. William V. McCall – chair of the Department of Psychiatry and Health Behavior at the Medical College of Georgia at August University – said, "No one is talking about evaluating for [OSA] as a potential cause of treatment-resistant depression, which occurs in about 50 percent of [people] with major depressive disorder."
According to the study, 14 percent of those with depression also had Obstructive Sleep Apnea. In their research, Dr. McCall and his team observed the rate of undiagnosed Obstructive Sleep Apnea in a randomized clinical trial of people with significant depressive disorder and suicidal tendencies. The scientists tested with participants with a sleep study and found that 17 out of 125, nearly 14 percent, had Obstructive Sleep Apnea. Additionally, 52 of the 125 participates had treatment-resistant depression. Of the 52, eight with treatment-resistant depression were also suffering from Obstructive Sleep Apnea.
While there are other causes for treatment-resistant depression, understanding that Obstructive Sleep Apnea may be one of them is a massive development for treatment awareness for OSA. In the study, the researchers also suggest that a supplementary investigation should determine whether treating sleep apnea can also decrease suicide inclinations. In the United States, suicide is the tenth leading cause of death among individuals of all ages.
With new research pointing to the link between depression and sleep apnea, Dr. Kaveh Kanani announces information regarding how oral appliances provided by dentists can help treat sleep apnea. An oral tool called Jaw Advancing Device or Mandibular Advancement Device can help treat sleep apnea. This sleep apnea oral appliance is custom-made by dentists using a mold to form the shape of a patient's mouth. Oral tools provided by dentists can work against sleep apnea and also effectively stop snoring. The sleep apnea appliances work by moving the jaw forward. When the jaw moves forward, it increases the size of the upper airway, which then reduces the air resistance that leads to sleep apnea and snoring. Oral appliances for sleep apnea are often used in conjunction with weight loss if the patient is overweight. Sleep apnea mouthguards can also be anti-snoring devices as they reduce airway turbulence and stop snoring.
Sleep apnea can have a significant impact on an individual's life, from trouble sleeping to headaches, problems concentrating, and more. With new research that links sleep apnea to depression, Dr. Kanani encourages those individuals who may be suffering from sleep apnea to seek help. To assist patients who may be suffering from sleep apnea, Dr. Kanani is currently offering free consultations in his eco-friendly Tarzana dental office. Individuals experiencing any of the below symptoms should check with their primary care physician immediately.

Loud snoring
Occasionally waking up with a feeling of choking or gasping for air
Feelings of sleepiness or tiredness throughout the day
Morning headaches
Restless sleep
Mood swings
Recurring awakenings or insomnia
As one of the most innovative dentists in Los Angeles, Dr. Kanani's objective is to help patients suffering from sleep apnea with dental solutions that work. Dr. Kanani has been utilizing non-invasive treatment methods to heal patients suffering from many dental issues, including sleep apnea. Individuals in Los Angeles and Woodland Hills who are looking for sleep apnea treatment options can make an appointment with Dr. Kanani today by calling (818) 962-1141, or visiting http://www.woodlandhillsdentalspa.com.