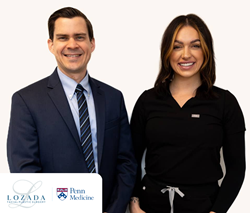 Dr. Kirk Lozada is dedicated to providing personalized care with the latest techniques to ensure that every patient receives the highest quality care.
PHILADELPHIA (PRWEB) January 18, 2023
Dr. Kirk Lozada, board-certified plastic surgeon and founder of Lozada Plastic Surgery in Philadelphia, was asked to tell the Philadelphia Inquirer about the sudden interest in Buccal Fat Removal surgery.
According to the article published by the Philadelphia Inquirer, Buccal Fat Removal, or cheek reduction surgery, is the latest cosmetic procedure featured on the TikTok social media platform.
This outpatient surgical procedure is designed to reduce the appearance of "chipmunk cheeks," which many people find undesirable, and it's quickly becoming one of the most sought-after procedures for patients looking to make a quick cosmetic change.
The influx of celebrity endorsements and instructional videos has sparked the trend, with viewers now searching for more information. Dr. Lozada has several instructional videos on his buccal fat removal procedure on YouTube and TikTok.
Click here to watch Dr. Lozada's buccal fat pad procedure on TikTok.
The buccal fat pad volume varies from person to person, and typically it does not reduce much with weight loss. Sometimes facial aging causes the face's volume to drop; however, it is not always due to aging.
When buccal fat is prominent, buccal fat removal offers a safe and effective way to slim and contour the face. It can also be combined with other cosmetic procedures for patients looking for a more dramatic change.
Dr. Lozada stresses that although this procedure is minimally invasive and leaves no visible scar, the result is considered permanent because buccal fat cannot grow back. He warns patients about making permanent choices based on trends - that once the trend changes, it might not be desired anymore.
About Dr. Kirk Lozada
Dr. Lozada is an experienced, board-certified facial plastic surgeon specializing in personalized treatment plans that provide natural-looking results. With extensive training from leading facial plastic surgeons in Philadelphia, New Jersey, and New York, Dr. Lozada is a member of the American Academy of Facial Plastic & Reconstructive Surgery and has been recognized for his numerous publications and presentations in the field.
He is dedicated to providing personalized care with the latest techniques to ensure that every patient receives the highest quality care.
How Does Buccal Fat Pad Removal Work?
For this surgical procedure, the plastic surgeon starts by making small incisions inside the mouth, through which the buccal fat pads are accessed and removed. Buccal fat pads vary in size, and the amount of fat that can be removed will depend largely on the individual's anatomy. Once the fat is removed, the new cheek hollows will give the face distinct cheekbones and a slimmer appearance. Buccal fat pad removal is typically performed as an outpatient procedure using local anesthesia, so patients can go home on the same day.
Buccal fat removal cost varies significantly depending on where you live, the extent of the surgery, and the expertise of your surgeon. Generally speaking, the procedure will range from $5,000 to $20,000. It is considered a cosmetic procedure, so insurance isn't likely to cover it.
What to Expect After Undergoing Buccal Fat Removal Surgery?
Recovery from this procedure is typically very easy. Dr. Lozada recommends a liquid diet for one day and then soft foods for about one week to facilitate the healing process. This will give the incisions enough time to heal and reduce the risk of infection.
To learn more about Dr. Lozada and his buccal fat removal procedure, please visit: https://drkirklozada.com/
It generally takes about three weeks for the swelling to subside so that the full results become visible. During this time, it's important to avoid strenuous physical activity and to follow your surgeon's instructions closely. Patients can expect to experience minor bruising, swelling, and tenderness in the area, but this should dissipate over time.
Most patients who undergo buccal fat removal report that their faces look more sculpted and defined after the procedure, with increased prominence in the cheekbones and jawline. Chubby cheeks are replaced with a naturally contoured face that Dr. Lozada's patients find more aesthetically pleasing.
Buccal fat removal is becoming increasingly popular among people who want to redefine their facial contour. With careful consideration, a surgeon can help you achieve a more sculpted look without relying on facial injections or other treatments that only provide temporary results. If you're interested in learning more about buccal fat removal, we recommend speaking with Dr. Lozada to discuss your options.
Consultation with Dr. Lozada
Removing too much fat from the buccal fat pads can result in a hollow, gaunt appearance of the face. Therefore, it is important to consult with a board-certified plastic surgeon who will thoroughly evaluate your health, buccal fat, and facial structure to determine whether you are a good candidate for the procedure and will decide on the appropriate amount of fat to remove. Alternatively, if the facial volume is more toward the back of the jaw, Dr. Lozada might recommend Botox injections to the masseter muscle instead to slim it.
At his consultations, Dr. Lozada works with his patients to create personalized treatment plans that address their aesthetic goals. He is committed to delivering exceptional care throughout the process, resulting in an aesthetically pleasing, enhanced facial contour with lasting effects.
To schedule a consultation with Dr. Lozada, please call Lozada Facial Plastic Surgery -Philadelphia at (267) 817-4600.