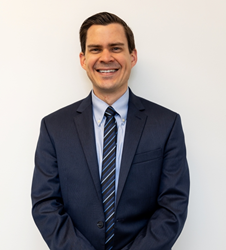 The Penn International Rhinoplasty Course brings together some of the best and brightest in rhinoplasty from around the world. I was honored to be an invited speaker to share my knowledge with my colleagues and learned a lot as well!
PHILADELPHIA (PRWEB) October 12, 2022
Dr. Kirk Lozada of Lozada Facial Plastic Surgery recently participated in the Penn International Rhinoplasty Course on September 9th, 2022, as an invited faculty member. This was an excellent opportunity for Dr. Lozada to share his expertise on liquid rhinoplasty, filler emergencies, and social media as it pertains to medical practices.
The Penn International Rhinoplasty Course brought together some of the top facial plastic surgeons in the country to cover valuable topics, including functional and aesthetic nasal surgery, safety in septorhinoplasty, and tips on the latest concepts and techniques in rhinoplasty procedures.
Dr. Lozada is one of Philadelphia's leading facial plastic surgeons and rhinoplasty experts. He specializes in liquid rhinoplasty, which is a quick in-office procedure that can change the shape of the nose without surgery. He shared his techniques with the audience for safe and effective results.
Social media is always a hot topic at meetings, and Dr. Lozada is frequently requested to share his knowledge on the topic. Dr. Lozada discussed his use of platforms such as Instagram and Tiktok and how that fits into an overall marketing strategy to grow a business.
Dr. Lozada also lectured on filler complications and management. Dr. Lozada sees many patients in his office who have suboptimal results from filler. He is an expert in managing filler complications and giving patients a natural-looking outcome they are happy with.
The course was a resounding success with an excellent turnout of attendees, including general otorhinolaryngologists as well as medical professionals focusing their practice on rhinology and facial plastic surgery. Attendees were able to earn CME credit while engaging with distinguished faculty.
About Dr. Kirk Lozada
Born and raised in Honolulu, Hawaii, Dr. Kirkland N. Lozada is a second-generation Facial Plastic Surgeon and rhinoplasty expert. He is renowned for his new and innovative techniques that provide beautiful, balanced, and natural-looking results.
Dr. Lozada earned his Bachelor of Science in biology at the University of Pennsylvania and completed medical school at Jefferson Medical College. He completed his residency training in Otolaryngology-Head & Neck Surgery at the New York Eye & Ear Infirmary of Mount Sinai and returned to the University of Pennsylvania for his facial plastic surgery training.
Throughout his career, Dr. Lozada has worked with some of the top facial plastic surgeons in Philadelphia, New York, and New Jersey. He is currently a member of the American Academy of Facial Plastic & Reconstructive Surgery and is faculty for the Penn Facial Plastic Fellowship program.
Dr. Lozada has numerous publications in the field of facial plastic surgery. He is the editor of two international textbooks on rhinoplasty and non-surgical rejuvenation. He also lectures and frequently presents on topics relating to otolaryngology and facial plastic surgery.
By employing cutting-edge techniques performed by only a few surgeons in the country, Dr. Lozada is able to achieve safe and natural results. His specialties include rhinoplasty, facelifts, and eyelid (blepharoplasty) surgery. Dr. Lozada provides a personalized experience for each and every patient based on their unique needs and goals.
About the Penn International Rhinoplasty Course
The Penn International Rhinoplasty Course provides valuable information for practicing clinicians, scientists, residents with an interest in rhinology and rhinoplasty, and nursing staff who care for patients with nasal problems. Experts cover common conditions as well as difficult problems in rhinoplasty and facial surgery.
The comprehensive program includes discussion panels with distinguished faculty who speak on a wide range of topics. Material covered includes evaluation and analysis of the nose, basic and advanced nasal anatomy, treatment of surgical failures, prevention and management of rhinoplasty complications, and much more.
Attendees have the opportunity to learn from and engage with experts in the fields of rhinoplasty and facial plastic surgery. Lectures include audience participation and discussion. Attendees can also participate in a laboratory dissection session and earn CME credit.
Upon completion of the course, participants should be able to analyze the face and nose and consider aesthetic ideals, develop a rationale for surgical treatment of nasal deformity and nasal obstruction, assess deformities of the nasal valve and prescribe surgical corrections, and be aware of how to avoid complications in rhinoplasty.
About the Lozada Facial Plastic Surgery
Lozada Facial Plastic Surgery is Philadelphia's premier rhinoplasty and facial plastic surgery practice. Headed by Dr. Kirk Lozada, the practice employs modern-day techniques to achieve beautiful, balanced results. Treatment options include surgical and non-surgical procedures.
Unbalanced facial features can be a source of insecurity. The experts at Lozada Facial Plastic Surgery have a deep understanding of facial proportions and the artistic interplay of shadows and light. Using cutting-edge technology and techniques, Dr. Kirk Lozada helps patients gain confidence and promote their natural beauty.
At Lozada Facial Plastic Surgery, personalized treatment plans are essential. Consultations are scheduled with sufficient time to fully develop a unique understanding of each patient's needs and aesthetic goals. Each patient receives a comprehensive, individualized treatment plan that is effective and natural.
Surgical procedures include rhinoplasty, facial reconstructive surgery, eyelid surgery and much more. Non-surgical procedures include, but are not limited to, Botox, dermal fillers, Kybella, and Sculptra. Dr. Lozada will advise you on which procedure is right for you and give you detailed information about what the procedure involves.
If you're interested in learning more about cutting-edge rhinoplasty procedures such as scarless rhinoplasty and revision rhinoplasty, as well as other aesthetic surgical and non-surgical procedures, contact Lozada Facial Plastic Surgery today.