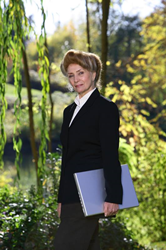 GRANTS PASS, Ore. (PRWEB) July 08, 2020
Air Date: 6 July 2020
Guests: Dr. Mark Mincolla, Ph.D. New England's Health Guru & Kevin Kearns, founder/CEO of Burn with Kearns and Beach Bod Transformation; All-star Conference Presenter for IDEA
https://www.voiceamerica.com/episode/124442/anti-inflammatory-diet
*
Dr. Mark Mincolla, Ph.D., New England's legendary Health Guru, author of Whole Health (https://www.amazon.com/Whole-Health-Holistic-Approach-Healing/dp/0399173188/) and Kevin Kearns, martial arts trainer and founder of Burn with Kearns and Beach Bod Transformation share a passionate belief in health education, water and anti-inflammatory diets to build immunity strength protection for the long-term.
Mincolla and Kearns join Sharon Kleyne on her talk radio program to discuss nutrition, water and health education in the midst of the ongoing COVID-19 pandemic. "We're going to go through the virus challenge for many years to come," says Kleyne in her Commentary. "The one thing I notice about health education is we forget about our roots on this earth. Our root is water. We live with water on this planet. The primary focus is and has to be water."
Kearns welcomes MIncolla to the program saying they met in 2010 when Kearns suffered from chronic sinus infections. "Mark told me it's your gall bladder; Traditional Chinese Medicine will clear it up. Kearns goes on to describe how Mincolla changed his diet to a rotating taxonomy diet. Now he tells his own clients to mix it up! "We all get into this mode of eating the same thing all the time," says Kearns. "You have to mix it up to keep your organs on their toes."
Mincolla draws on Chinese energy techniques with cutting edge nutritional science in what has become his innovative Electromagnetic Muscle Testing system (EMT). The main focus of his integrated east-west approach is what he calls Acutrition, which zeros in on each individual's unique nutritional needs. "I've treated over 60,000 patients in 37 years," says Mincolla. "Food is medicine, yet there is so much misinformation out there. For instance, the real reason Weight Watchers works? Only three percent of the people keep the weight off for seven years. It's a recurring revenue stream. You can't treat people with a one-size-fits-all mentality."
Like Kleyne and Kearns, Mincolla emphasizes the primacy and importance of water. You have to be oxygenated for immunity strength protection and that requires drinking water. pH content is critical. "You can get urinary test strips at the health store," says Mincolla. pH balance ranges from 5.0 to 8.0; a person's perfect pH balance is 6.4 to 6.8.
Mincolla also teaches patients "never drink with a meal. Drink water an hour before or after. Digestive enzymes in the mouth are washed away or compromised if you drink during a meal."
"Dr. Mincolla is my personal nutrition expert," says Kearns.
"Kevin Kearns is the real deal," says Mincolla.
Kleyne says we are all in this COVID-19 war together worldwide and we need to learn all that we can to protect ourselves, others and ensure immunity strength protection for all. "The spit carries the virus," says Kleyne, "and the mask keeps it away from others. Always wear a protective mask in public."
*
LISTEN to the internationally syndicated The Power of Water® & Your Health sponsored by Nature's Tears® EyeMist®, naturally pH balanced water technology for acid mantel protection, on VoiceAmerica World Talk Radio & Apple iTunes with producer and host Sharon Kleyne and program director Rose Hong of Global Dragon TV. This program features New England's Health Guru Dr. Mark Mincolla, Ph.D. and fitness trainer Kevin Kearns of Boston, Mass.
Follow this link: https://www.voiceamerica.com/episode/124442/anti-inflammatory-diet
*
Some recent programs feature:
Dr. Anita Marshall https://www.voiceamerica.com/episode/124294/herbal-alternatives-to-drugs-and-covid-19-prevention-and-treatments
Philip Paden, M.D. https://www.voiceamerica.com/episode/124183/immunity-protector-with-natures-tears-eyemist
Kevin Kearns & Steven Aithwaite https://www.voiceamerica.com/episode/124035/earths-human-mission-a-healthier-planet
Mary Carolyn, Nutritionist https://www.voiceamerica.com/episode/123934/natural-immune-boosters
Kevin Kearns & Brandon Foster https://www.voiceamerica.com/episode/123823/strengthening-childrens-immune-system-through-fitness
Dr. Gerald Pollack, Ph.D. https://www.voiceamerica.com/episode/123059/the-fourth-phase-of-water
If you would like to watch a brief, entertaining educational film that demonstrates the application of the new Dry Eye Solution® technology Nature's Tears® EyeMist®, sponsor of Sharon Kleyne's talk radio program, go here: https://www.youtube.com/watch?v=l0gOr8TB45U