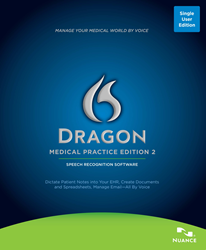 We are looking forward to attending the Summit and providing surgeons with our software to assist them in realizing a more efficient patient documentation process
Halifax, NS (PRWEB) October 19, 2015
Halifax-based Dragon Veterinary will be attending the 2015 American College of Veterinary Surgery Summit, set for Oct. 22 – 24 at Gaylord Opryland Resort & Convention Center in Nashville, TN. The ACVS Foundation is a philanthropic organization dedicated to advancing animal surgical care through funding education and research for veterinary surgical residents and board-certified veterinary surgeons. The annual Summit goes beyond just reviewing the latest surgical techniques, to address all aspects of surgical case management, a critical element in helping patients flourish.
"We are looking forward to attending the Summit and providing surgeons with our software to assist them in realizing a more efficient patient documentation process." stated Shawn Wilkie, President.
Dragon Medical Practice Edition 2 is the speech recognition software that allows Vets to use their own words in documenting medical histories given by a patient's owner, as well as for dictating observations taken from diagnostic tests. The software also enables the simplification of daily notes to address preventative measures, such as vaccinations against distemper and rabies.
Veterinarians who adopt the Dragon Medical software can turn speech into text three times faster than typing and with more than 99 percent accuracy, right out of the box. When you add our proprietary vocabulary to Dragon Medical Practice Edition 2, you will see how the software uses the specific words and phrases commonly used by Veterinarians, to document patient records. Using the software allows for more detailed and comprehensive notes. Rather than typing, simple voice commands can be used to complete multi-click tasks and navigation functions, saving time for what's most important, focusing on furry patients and delivering quality care. Dragon Medical Practice Edition 2 is compatible with most major veterinary practice management systems, including Cornerstone®, ImproMed®, Infinity, VIA™, VETport, AVImark® and IntraVet.
To learn more about Dragon Veterinary and Dragon Medical Practice Edition 2 for Veterinarians, please visit http://dragonveterinary.com/.