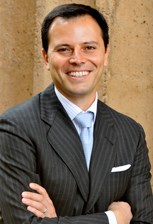 Voluma was approved for use in October 2013 and is among the latest in effective facial fillers used for restoring a youthful appearance.
Newport Beach, CA (PRWEB) December 11, 2013
Prominent Newport Beach, California, board certified facial plastic surgeon Dr. Rami Batniji was among a select group of surgeons to be chosen for Allergan's Advisory Board for Voluma. Juvederm Voluma is an exciting new injectable filler designed for use in the cheeks and mid-face.
Through his experiences with Juvederm Voluma, Dr. Batniji has developed an in-depth understanding of the cutting-edge product that has been proven to be effective and long lasting in Canada and Europe. In addition to reviewing medical literature on Voluma and becoming familiar with its benefits, Dr. Batniji has begun training other physicians in proper injection technique for the FDA-approved product. Voluma was approved for use in October 2013 and is among the latest in effective facial fillers used for restoring a youthful appearance.
The cheeks can lose their fullness following weight loss or with the advancement of age, diminishing the youthful quality of the face. Voluma treatments help to add fullness and lift to the cheeks without pain or downtime. The procedure takes approximately 15 minutes to perform, during which the volumizing agent is injected into the targeted area. Results are long lasting and can be seen for up to 2 years. Voluma may also help to improve hollows under the eyes and smile lines when used in the mid-face. Dr. Batniji performs the injections himself to ensure each patient receives individualized treatment based on their unique facial anatomy and concerns. Recently Dr. Batniji shared the benefits of Voluma with Orange County's Riviera Magazine. Look for Dr. Batniji's interview in the publication, available this January.
Dr. Rami Batniji is a Southern California native with expertise in otolaryngology and facial plastic and reconstructive surgery. He received his Doctorate of Medicine from Albany Medical College in New York and went on to complete his residency at Albany Medical Center and a fellowship in facial plastic and reconstructive surgery at Meridian Plastic Surgery Center in Indianapolis. He is double certified and has become known as one of the leading cosmetic surgeons in his area. Dr. Batniji is also a fellow of the American College of Surgeons and several other organizations. He often lectures to peers at national and international meetings on facial plastic surgery, discussing topics related to surgical and non-surgical techniques.
Batniji Facial Plastic Surgery is located in Newport Beach California, serving a clientele of men and women interested in improving their facial aesthetic. The latest state-of-the-art techniques are used at the practice to deliver natural looking results. Dr. Batniji specializes in blepharoplasty, rhinoplasty, and facelift surgery. Other procedures commonly sought by patients include necklift, otoplasty, brow lift, Botox and injectable fillers, and skin resurfacing. More information about Dr. Batniji, Voluma, and other procedures he performs can be found at http://www.drbatniji.com.
Batniji Facial Plastic Surgery
361 Hospital Road, Suite #329
Newport Beach, CA 92663
(949) 650-8882
Dr. Rami Batniji G+