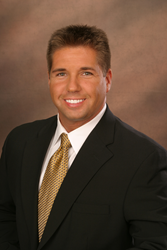 "Many of our patients have found relief with oral appliance therapy, which involves simply wearing a custom-made mouth guard..." said Dr. Broome
Charlotte, NC (PRWEB) June 21, 2016
Residents of Charlotte, North Carolina, who struggle with sleep apnea and heavy snoring can finally get a full night's rest thanks to Dr. Patrick Broome and his staff at Charlotte Center for Cosmetic Dentistry. Sleep apnea is a potentially life-threatening sleep disorder in which an individual's breathing is repeatedly blocked as a result of the back of the throat becoming constricted while asleep. Continuous nights of obstructed breathing can limit the amount of oxygen that reaches the lungs and therefore the rest of the body. Now, using SICAT Air, a cutting-edge device that analyzes the upper airway, Dr. Patrick J. Broome can accurately diagnose airway obstructions or possible risk factors for sleep apnea with clear 3-D imagery.
Learn more about digital dentistry services: http://DestinationSmile.com/Digital-Dentistry/
"Sleep apnea is not just about snoring loudly or getting inadequate sleep, it is actually linked to a wide range of health issues, such as heart disease, obesity, high blood pressure, and diabetes," said Dr. Broome. "As dentists, we have the experience and the technology to evaluate a patient's airway, which can indicate whether or not the patient experiences sleep apnea and would benefit from treatment."
According to a May 16, 2016, study posted on Science Daily's website, sleep apnea has even been linked to life-threatening conditions like malignant cutaneous melanoma, one of the deadliest forms of skin cancer. Patients who participated in the study and had been diagnosed with the aggressive cancer also had a higher prevalence of the sleep disorder obstructive sleep apnea.
Read about the link between oral health and overall health: http://DestinationSmile.com/What-is-the-Link-Between-Cancer-and-Gum-Disease/
"Fortunately, there are a number of treatments available to prevent obstructive breathing," added Dr. Broome. "At Charlotte Center for Cosmetic Dentistry, we can easily evaluate and diagnose our patients for sleep apnea or risk factors and refer them to a qualified local Sleep Physician. Many of our patients have found relief with oral appliance therapy, which involves simply wearing a custom-made mouth guard that positions the lower jaw in such a way that the patient's airway is kept open for easy breathing, regardless of sleep position, age, or weight."
Oral appliance therapy is an ideal alternative to the standard continuous positive airway pressure (CPAP) device, which is a small compressor connected to a breathing mask that fits over the nose and provides constant air pressure to the back of the throat to prevent it from closing.
"While CPAP can be very effective for many people, patients often end up not using the device after a while because it is not comfortable or inconvenient, especially if you want to travel," said Dr. Broome. "However, oral appliance therapy is not much different than wearing a mouth guard or a retainer so patients are much more likely to wear it consistently. Patients who may have not had a full night's sleep in years can finally begin to experience the benefits and have more energy."
Dr. Patrick J. Broome, DMD, is founder of Charlotte Center for Cosmetic Dentistry in Charlotte, North Carolina. Dr. Broome has extensive postgraduate education and experience in cosmetic and aesthetic dentistry and focuses on dental implants, teeth whitening, porcelain veneers, inlays/onlays, dental crowns, dental bridges, Invisalign®, and total smile makeovers in Charlotte. Dr. Broome offers laser dentistry and sedation dentistry at no additional charge to his patients. He also serves as a clinical instructor for the Southeast Regional Training Center for the Biolase WaterlaseMD laser system, the most advanced laser dentistry system currently available to dentists. Learn more at http://DestinationSmile.com/.
Charlotte Center for Cosmetic Dentistry
6849 Fairview Road #200
Charlotte, NC 28210
(704) 815-6659
info(at)DestinationSmile(dot)com