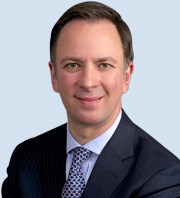 Miami, FL (PRWEB) October 21, 2013
Dr. Andres Bustillo, leading facial plastic and reconstructive surgeon in Coral Gables, Florida, is pleased to announce the launch of his newly redesigned responsive website, http://www.drbustillo.com. Visitors to his website can expect to have a positive user experience regardless of the type of device they are using.
With a fast turnover rate of the latest must-have devices comes a rising population of individuals who use devices other than a traditional desktop or laptop to access the internet. Dr. Bustillo has recognized the importance of upgrading his website to one which utilizes responsive design. Responsive website design (RWD) is an approach to web design that allows visitors to interact with a site through a wide variety of devices. Large computer monitors, laptops, smartphones, and other devices are all able to be used to view the website while maintaining ease of navigation, ensuring fast download speeds, and viewing images and text in a positive manner. Users can switch platforms effortlessly. Through the new design, visitors can read about Dr. Bustillo and his South Florida practice, view a photo gallery of high-quality images depicting results of past and current patients, peruse through procedure pages and frequently asked questions, and download patient forms to bring to their consultation. Communication may also be initiated by filling out the online contact form.
Dr. Andres Bustillo is dual board certified in facial plastic and reconstructive surgery and otolaryngology. He has completed an advanced fellowship in facial plastic and reconstructive surgery with some of the world's leading plastic surgeons at the New York University-Weill Cornell Medical College Fellowship Program and has been considered a premier physician himself for many years now. As one of the few sub specialists in the South Florida area, Dr. Bustillo is highly regarded for his skill as a rhinoplasty surgeon. He also performs revision rhinoplasty for patients either looking for a "touch-up" to or correction of previous results.
Patients from all over South Florida, the country, and the world contact Dr. Bustillo to schedule facial plastic surgery consultations. When traveling from out of town, candidates find that the process of consulting with Dr. Bustillo and scheduling a surgery is very accommodating. Procedures performed at the practice, in addition to his specialties of rhinoplasty and revision rhinoplasty, include facelift, minimal incision necklift, blepharoplasty, chin augmentation, otoplasty, Botox, dermal fillers, dermabrasion, and reconstructive surgery. To contact the Coral Gables office, visit http://www.drbustillo.com/contact.html or call 305-663-3380.